Model NO.: Tile Roll Forming Machine

Name: Glazed Tile Roofing Sheet Roll Forming Machine for

Power of Main Motor: 5.5kw

Material of Cutter: #45

Color: Customized

Trademark: Durmapress

Transport Package: Naked and Fasten in The Container

Specification: 6500*1300*1500mm

Origin: China Mainland

HS Code: 84552210

Model NO.: Tile Roll Forming Machine

Name: Glazed Tile Roofing Sheet Roll Forming Machine for

Power of Main Motor: 5.5kw

Material of Cutter: #45

Color: Customized

Trademark: Durmapress

Transport Package: Naked and Fasten in The Container

Specification: 6500*1300*1500mm

Origin: China Mainland

HS Code: 84552210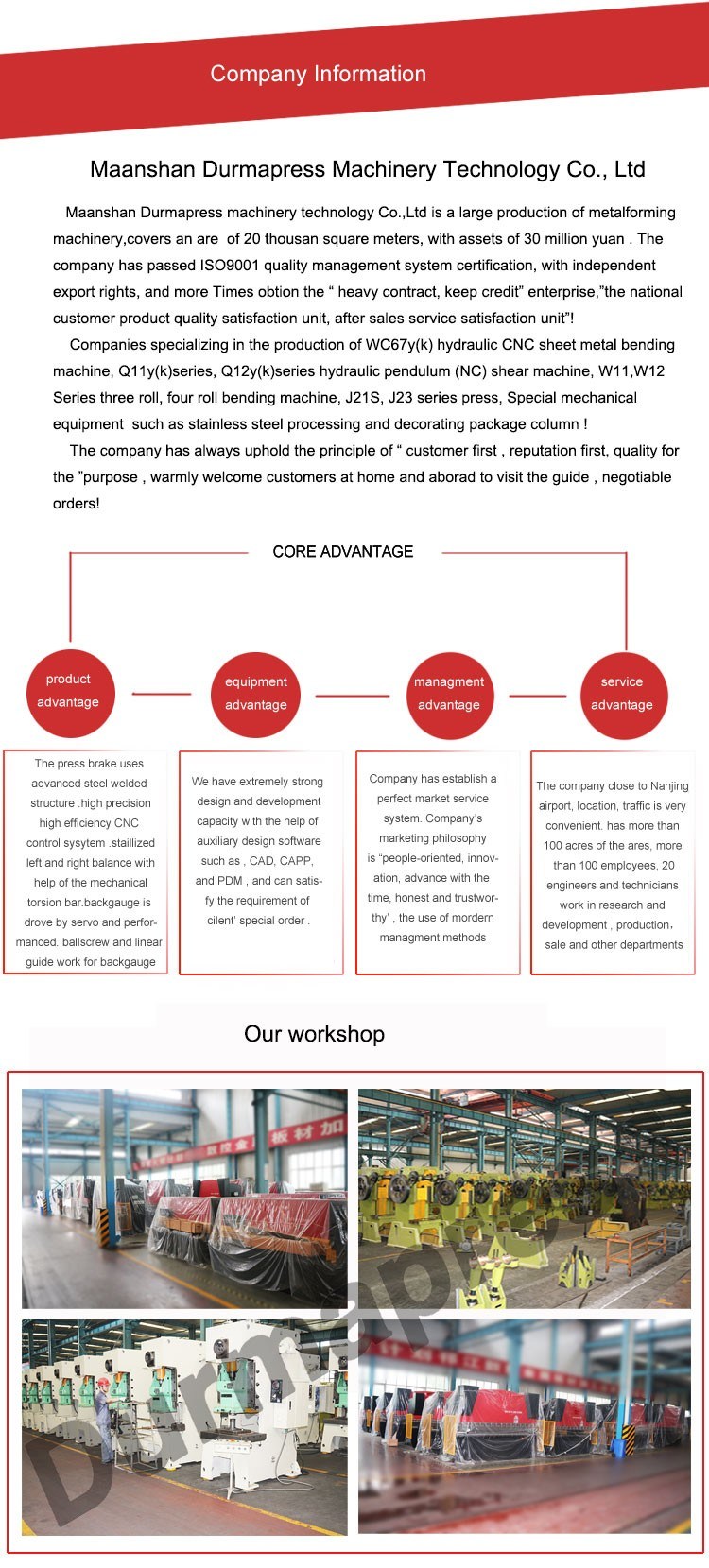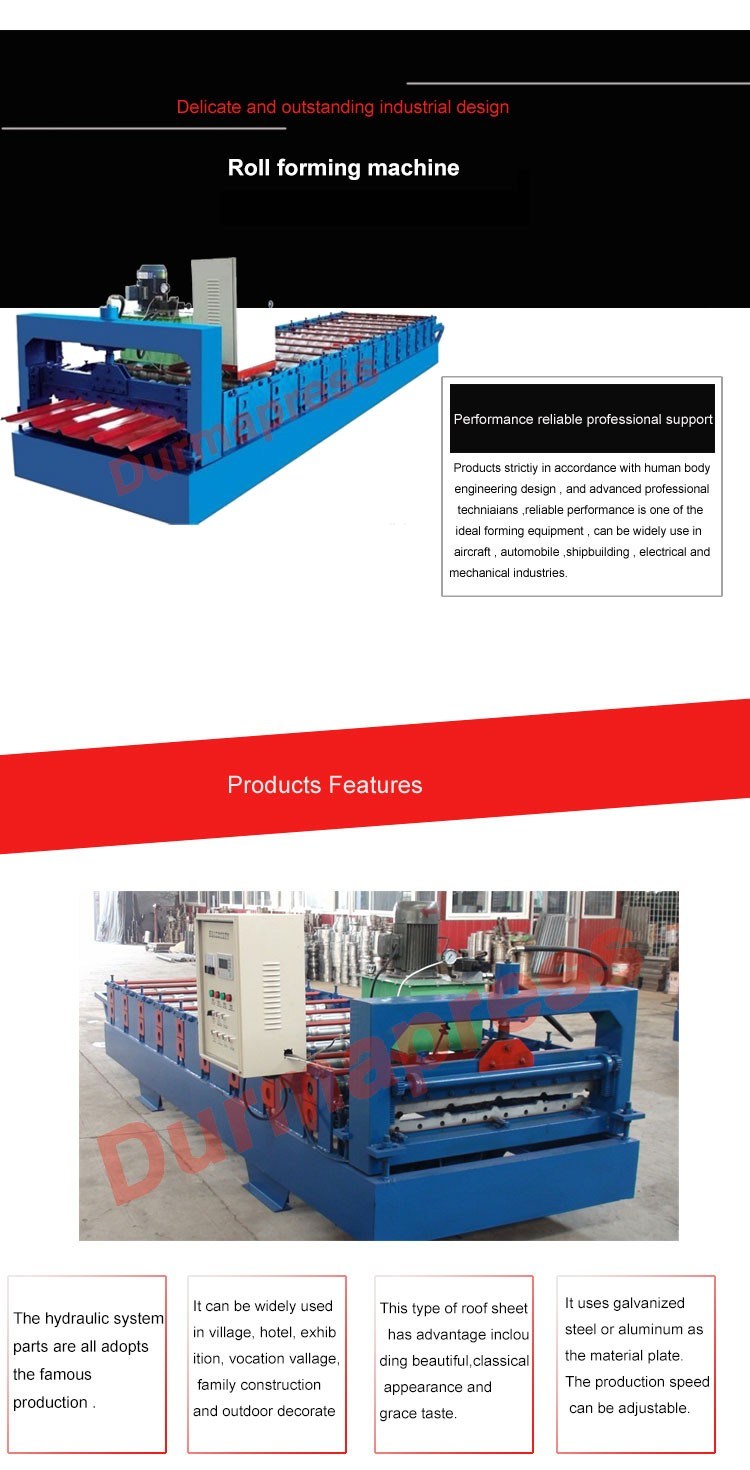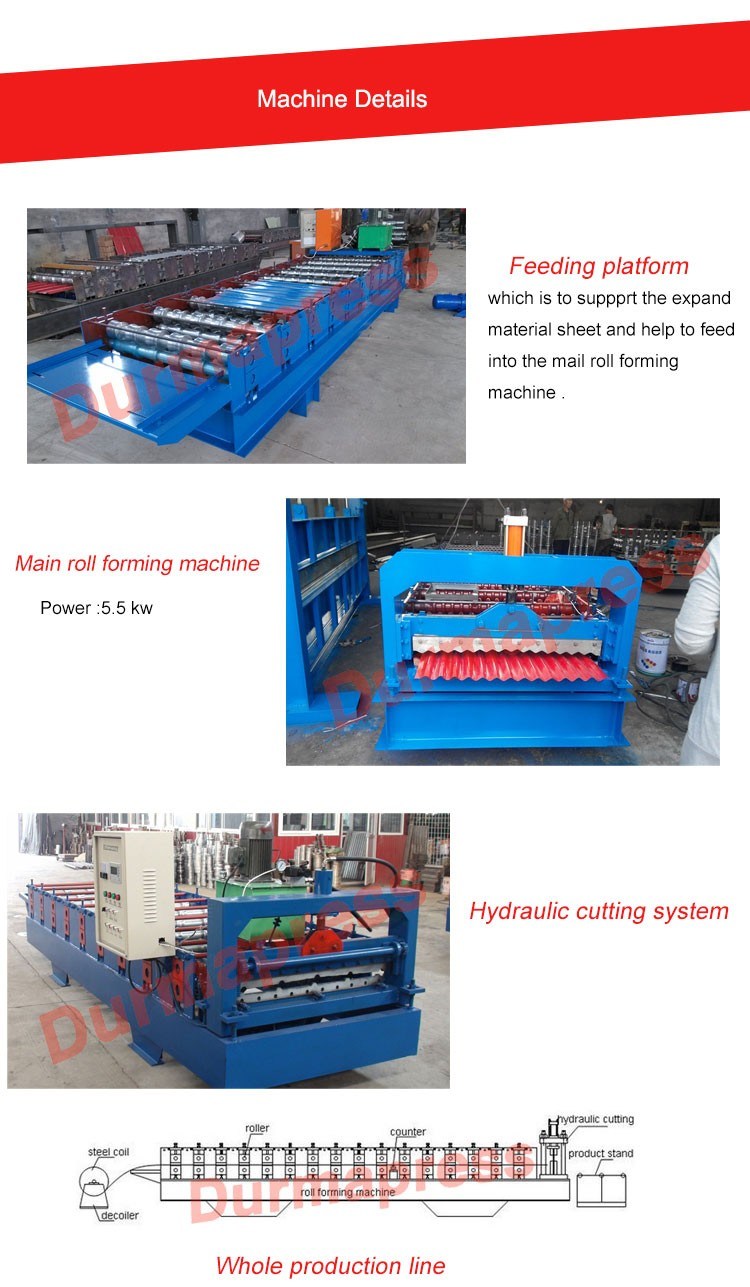 One machine can produce two kinds of profiles

828-207-28 roof panel  or one more wave length wider 828+207=1035mm  

1035-207-28 roof panel.

1035-207-28 roof making machine can produce both 828-207-28 and

1035-207-28 roof sheet 

Ps:We are factory,we know better what kind of machine buyers need and we are good at designing totally as buyers' panel or samples.

Quick Look

 
| | |
| --- | --- |
| 1 | Direct Roof Forming Machine Factory/Manufactuer |
| 2 | CE authentication book |
| 3 | PLC Automatic Production Line |
| 4 | Many profile design available |
 

Main Parameters

 
| | | |
| --- | --- | --- |
| 1 | Feeding Width | 1000mm or Panel Drawing as custome design |
| 2 | Material Thickness | 0.3-0.8mm |
| 3 | Cutting Blade | Cr12 Mould Steel with heat treatment |
| 4 | Forming Steps | 9-15 roller steps accroding to the tile drawing |
| 5 | Roll Material | Hard Forged 45# steel, Quenching and tempering |
| 6 | Motor Power | 5.5 KW |
| 7 | Pump Station | 4 KW |
| 8 | Speed | 8-12m/min Electric Motor Drive |
| Â  | Â  | 10-15m/min Hydraulic Motor Drive |
| 9 | Size | 6800*1450*1500mm |
| 10 | Weight | about 3.5 tons |
| 11 | Control Systerm | PLC Computer Controller |
| 12 | Diameter of shaft | 75mm,45# steel,Hard Forged |
 Ps:All parameters above are changeable.We shall design the machine according to your requirement.

6.One Forming Machine Line

 
| | | |
| --- | --- | --- |
| 1 | 5 Ton Manual Uncoiler | 1 Set |
| 2 | Collection Tables | 3 Sets |
| 3 | Quick-Wear Parts | 1 Set |
 

Technical parameters:Â 

 
 
Items
Specification
Steel Coil
Steel Coil Thickness
0.3-1mm
Coil Width
up to 1250mm
Gross weight of the coil
Up to 5000 Kg
Forming System
Main Motor Power
5.5 kw /Â 7.5Kw
Hydraulic Station Power
3kw
Sprocket
P-25.4
Forming Station
16/20
Material of Rollers
C45 steel hard chrome plate
Length of Production Line
11m
Diameter of Principal Axis
80mm
Material of Blade
Cr12
Length of Tolerance
± 2mm
Tile Width
up to 1100mm
Coil Width
up to 1250mm
Processing Speed
2-4m/min
Gross Weight
5800 Kg
Installation Dimension (L*W*H)
11m*1.6m*1.5m
Cutting System
Material of Cutting Blade
Cr12Mov
Cutting Length
Automatic Measuring Device
Tolerance of the cutting
± 2mm
Electrical Control System
Way of Control
PLC Control (Siemens)
Inverter
Fuji, Mitsubishi, Delta
Low voltage electric device
Schneider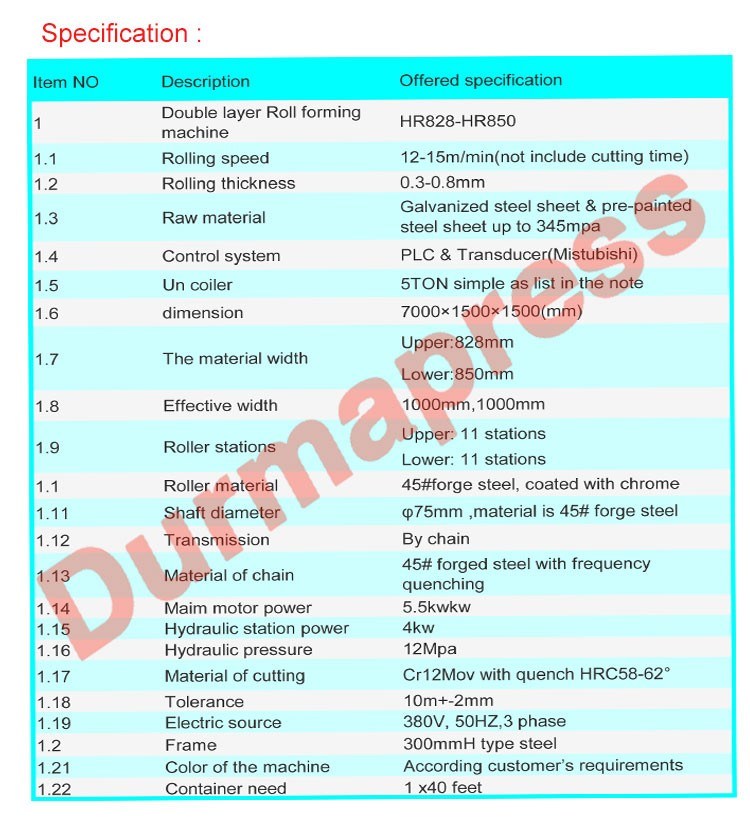 After-sales service

Technical Support

Fully providing technology supports both within and after the warranty period. Feed back to our customers at the first time.

Spare Parts

Promptly providing spare parts and wearing parts.

Upgrade

Improve technology and upgrade of equipments.

Other service

Raw Materials

Supply of raw materials made in China with good quality, quick delivery and reasonable price

FAQ

1)Q: What is the Warranty Machine ? 

A:  For our roll forming machine , we have 1 year warranty. If any quality problems in this period ,we will take on the shipping cost and replacement.

2)Q: Do you have after sales support?

A: Yes, we are happy to give advice and we also have skilled technicians available across the world. We need your machines running in order to keep your business running.

3) Q: How do your machines compare with other big companies in this market?

A: We are up to date with the latest technology and improve our machines accordingly

4)Q: How does your factory do regarding quality control? 

A: Quality is priority. We always attach great importance to quality control from the very

beginning to the end of the production.  Every product will be fully assembled and carefully tested before it's packed for shipment.

5) Q: Do you sell only standard machines?

A: No, most of our machines are built according to customers specifications, using top brand name components.

6) Q: Will you deliver the right goods as ordered? How can IÂ trust you?

A: Yes, we will. The core of our company culture is honesty and credit. We are ALIBABA's gold

supplier with BV assessment. If you check with ALIBABA, you will see that we have never got any complaint from our customers.

   

Please contact us :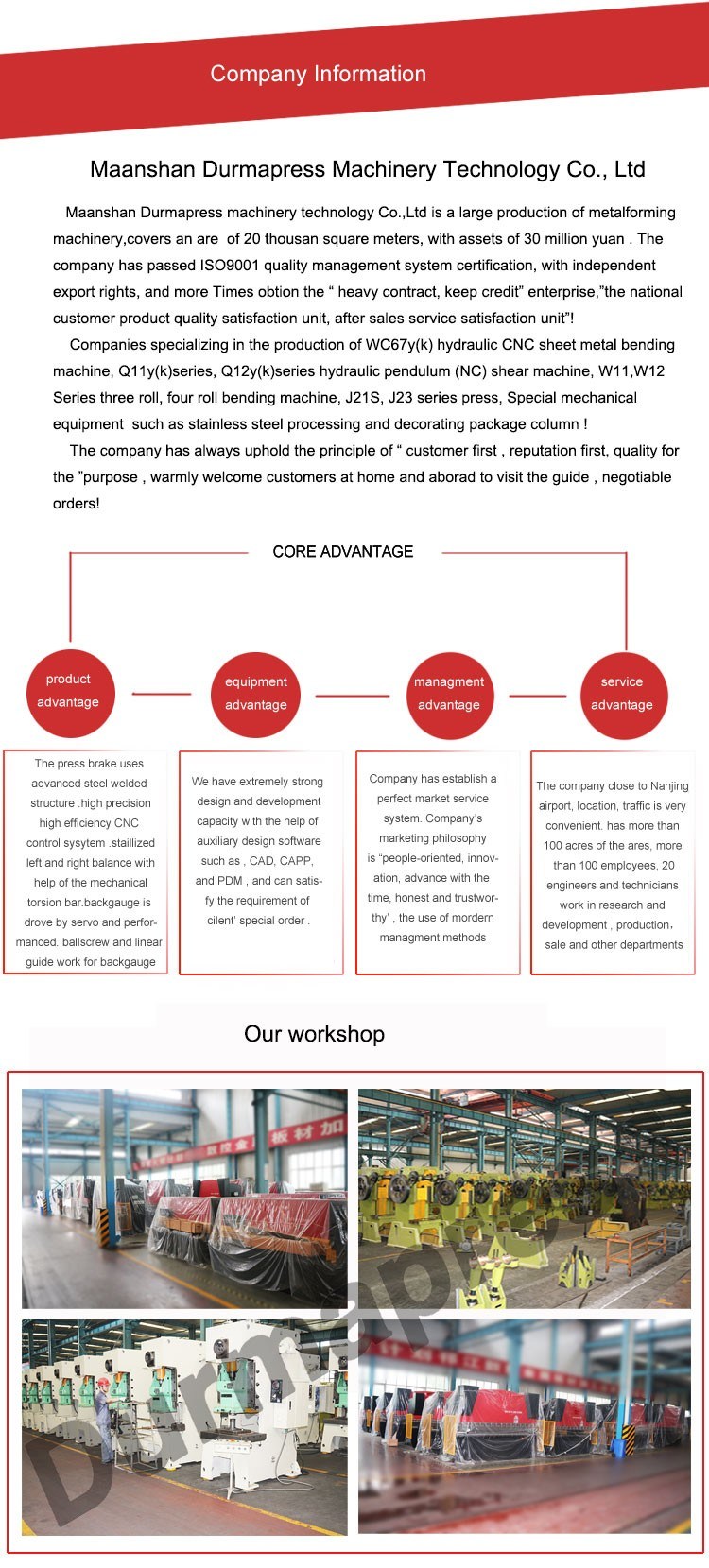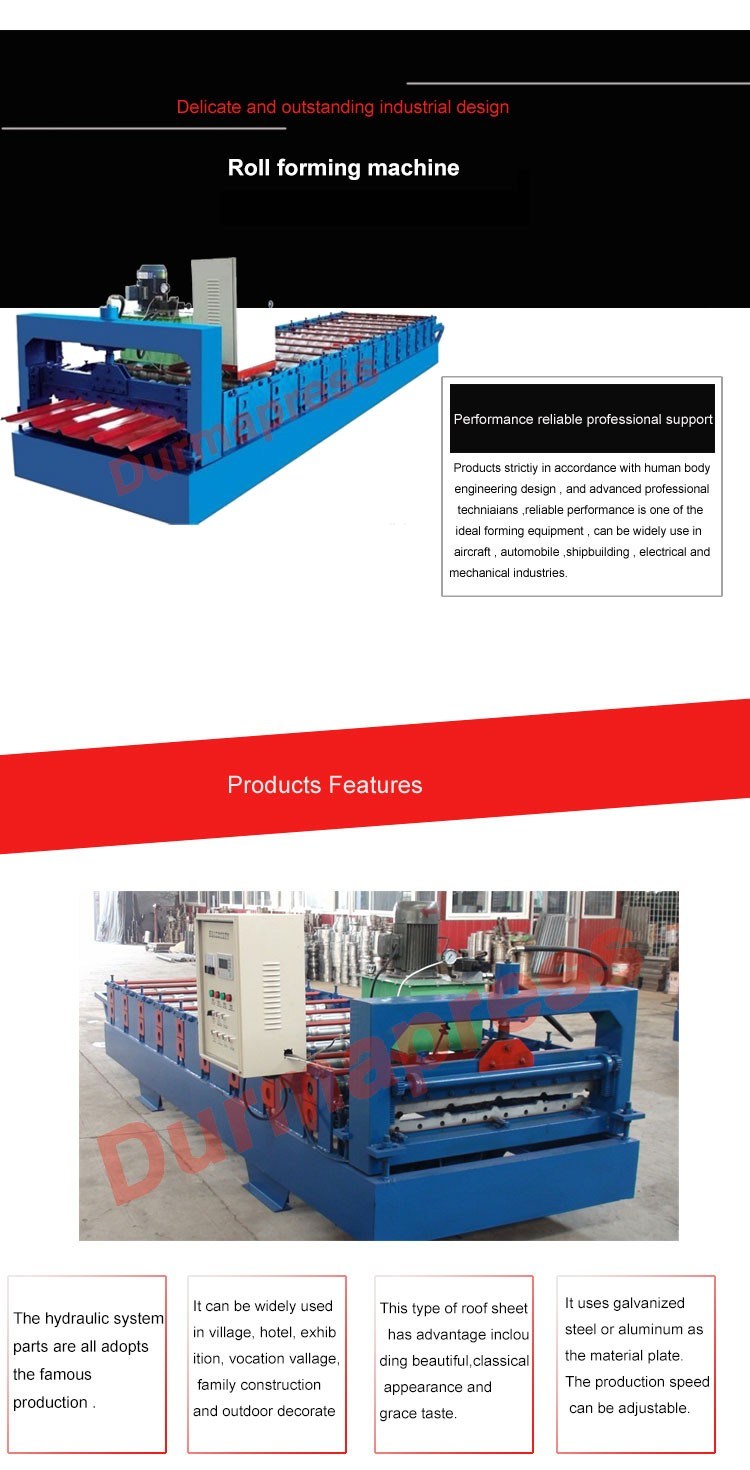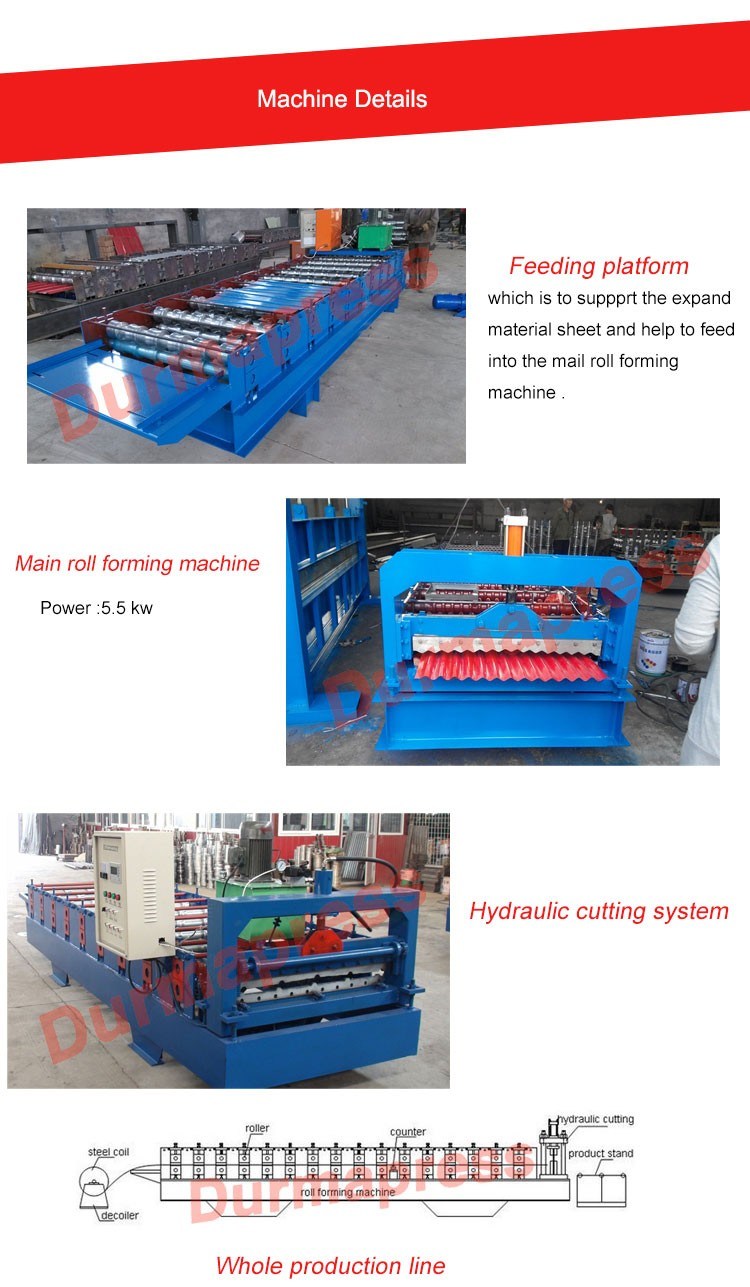 One machine can produce two kinds of profiles

828-207-28 roof panel  or one more wave length wider 828+207=1035mm  

1035-207-28 roof panel.

1035-207-28 roof making machine can produce both 828-207-28 and

1035-207-28 roof sheet 

Ps:We are factory,we know better what kind of machine buyers need and we are good at designing totally as buyers' panel or samples.

Quick Look

 
| | |
| --- | --- |
| 1 | Direct Roof Forming Machine Factory/Manufactuer |
| 2 | CE authentication book |
| 3 | PLC Automatic Production Line |
| 4 | Many profile design available |
 

Main Parameters

 
| | | |
| --- | --- | --- |
| 1 | Feeding Width | 1000mm or Panel Drawing as custome design |
| 2 | Material Thickness | 0.3-0.8mm |
| 3 | Cutting Blade | Cr12 Mould Steel with heat treatment |
| 4 | Forming Steps | 9-15 roller steps accroding to the tile drawing |
| 5 | Roll Material | Hard Forged 45# steel, Quenching and tempering |
| 6 | Motor Power | 5.5 KW |
| 7 | Pump Station | 4 KW |
| 8 | Speed | 8-12m/min Electric Motor Drive |
| Â  | Â  | 10-15m/min Hydraulic Motor Drive |
| 9 | Size | 6800*1450*1500mm |
| 10 | Weight | about 3.5 tons |
| 11 | Control Systerm | PLC Computer Controller |
| 12 | Diameter of shaft | 75mm,45# steel,Hard Forged |
 Ps:All parameters above are changeable.We shall design the machine according to your requirement.

6.One Forming Machine Line

 
| | | |
| --- | --- | --- |
| 1 | 5 Ton Manual Uncoiler | 1 Set |
| 2 | Collection Tables | 3 Sets |
| 3 | Quick-Wear Parts | 1 Set |
 

Technical parameters:Â 

 
 
Items
Specification
Steel Coil
Steel Coil Thickness
0.3-1mm
Coil Width
up to 1250mm
Gross weight of the coil
Up to 5000 Kg
Forming System
Main Motor Power
5.5 kw /Â 7.5Kw
Hydraulic Station Power
3kw
Sprocket
P-25.4
Forming Station
16/20
Material of Rollers
C45 steel hard chrome plate
Length of Production Line
11m
Diameter of Principal Axis
80mm
Material of Blade
Cr12
Length of Tolerance
± 2mm
Tile Width
up to 1100mm
Coil Width
up to 1250mm
Processing Speed
2-4m/min
Gross Weight
5800 Kg
Installation Dimension (L*W*H)
11m*1.6m*1.5m
Cutting System
Material of Cutting Blade
Cr12Mov
Cutting Length
Automatic Measuring Device
Tolerance of the cutting
± 2mm
Electrical Control System
Way of Control
PLC Control (Siemens)
Inverter
Fuji, Mitsubishi, Delta
Low voltage electric device
Schneider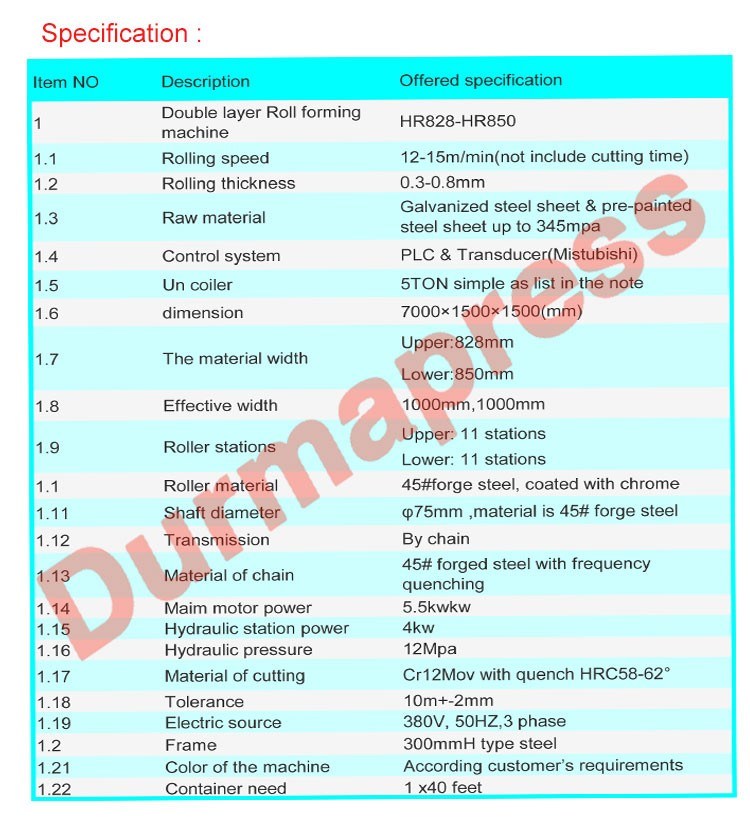 After-sales service

Technical Support

Fully providing technology supports both within and after the warranty period. Feed back to our customers at the first time.

Spare Parts

Promptly providing spare parts and wearing parts.

Upgrade

Improve technology and upgrade of equipments.

Other service

Raw Materials

Supply of raw materials made in China with good quality, quick delivery and reasonable price

FAQ

1)Q: What is the Warranty Machine ? 

A:  For our roll forming machine , we have 1 year warranty. If any quality problems in this period ,we will take on the shipping cost and replacement.

2)Q: Do you have after sales support?

A: Yes, we are happy to give advice and we also have skilled technicians available across the world. We need your machines running in order to keep your business running.

3) Q: How do your machines compare with other big companies in this market?

A: We are up to date with the latest technology and improve our machines accordingly

4)Q: How does your factory do regarding quality control? 

A: Quality is priority. We always attach great importance to quality control from the very

beginning to the end of the production.  Every product will be fully assembled and carefully tested before it's packed for shipment.

5) Q: Do you sell only standard machines?

A: No, most of our machines are built according to customers specifications, using top brand name components.

6) Q: Will you deliver the right goods as ordered? How can IÂ trust you?

A: Yes, we will. The core of our company culture is honesty and credit. We are ALIBABA's gold

supplier with BV assessment. If you check with ALIBABA, you will see that we have never got any complaint from our customers.

   

Please contact us :

 

 

 

 

 

 

 

Jib cranes can be floor jib cranes and wall jib cranes. Floor Jib Crane is a floor fixed column jib crane for workshop, warehouse, wharf, etc. Wall cranes can be wall fixed jib crane and traving jib crane on wall rails, which needs no floor space and girder or beams like Bridge Crane, thus saving workshop space.









Jib crane is light crane for small capacity material handling commonly used at workshop, warehouse, wharf, production line, manufacturing production line, etc.




Jib crane capacity: 1t - 10t or custom

Lift height: 1m - 12m or custom

Work duty: A5, A6 or custom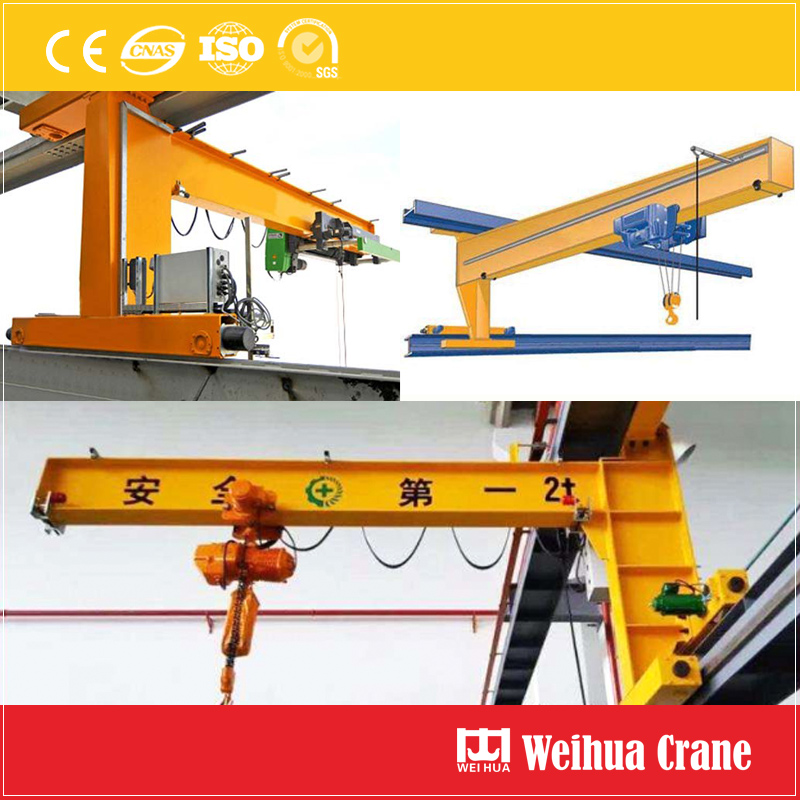 Weihua provides different jib cranes with different specifications. Just tell us your working site condition, we will provide you with the professional products and solutions. Welcome to visit us.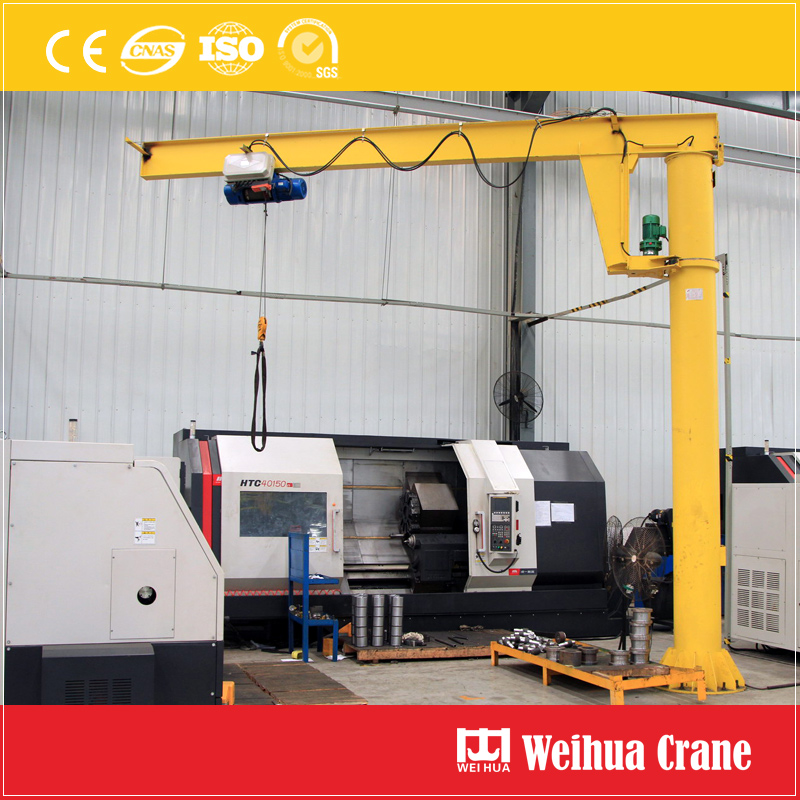 Jib Crane

Crane Rail,Jib Crane,Slewing Jib Crane,Floor Fixed Jib Crane

Henan Weihua Heavy Machinery Co., Ltd. , https://www.weihuacranefactory.com