Model NO.: Q-714

Volume Ml: 0.35-35

Es Quartz Glass: 190nm-2500nm

Trademark: TBT

Transport Package: Standard Export Packing

Specification: ISO9000

Origin: Nanjing, China

HS Code: 9031809090

Model NO.: Q-714

Volume Ml: 0.35-35

Es Quartz Glass: 190nm-2500nm

Trademark: TBT

Transport Package: Standard Export Packing

Specification: ISO9000

Origin: Nanjing, China

HS Code: 9031809090

Quartz Cuvette

Specifications

 

Standard Cell with lid 

design according to customer requirement 

Quartz Cuvette, Standand cell 

1. ES Quartz Glass 190nm-2500nm

2. Size: 45*12.5*12.5mm

3. Path Length: 10mm

4. Inside Width:10mm

5. Volume:3.5ml 

6. Tube lenght can be customized

 

#Our Business Scope:

TBT is specialized in exporting SOIL TESTING, LABORATORY TESTING EQUIPMENT, MATERIALS TESTING MACHINE, PETROLEUM TESTING EQUIPMENT, SURVEYING INSTRUMENTS and etc. to overseas market; Nowadays, our customers are mainly distributed in South-East Asia(Vietnam/Thailand/Indonesia/Philippine/Singapore/Cambodia), South Africa, South America, Australia, Iran, Egypt, New Zealand, Spain. At the same time, we are endeavoring to develep sales agent in different countries.

 

#Our Target:

To be the largest and best supplier for products in our business scope through our efforts;

To be the best friend and cooperator of our customer, while promoting and extending our products to more and more countires;

To be the first supplier at customer's first thought when they need to order;

 

#Our Advantages:

You can always get our in-time reply vai email or fax or telephone;

You can always get best product with excellent quality and competitive price;

You can always get goods news for on-time or advanced shipment at your desire;

You can always enjoy our considerable & full-side after-sale service;

You can always feel very convenient since we can help you sourcing and ship products from different factories via one shipment, which to a large extent save your time and cost;

Quartz Cuvette

Specifications

 

Standard Cell with lid 

design according to customer requirement 

Quartz Cuvette, Standand cell 

1. ES Quartz Glass 190nm-2500nm

2. Size: 45*12.5*12.5mm

3. Path Length: 10mm

4. Inside Width:10mm

5. Volume:3.5ml 

6. Tube lenght can be customized

 

#Our Business Scope:

TBT is specialized in exporting SOIL TESTING, LABORATORY TESTING EQUIPMENT, MATERIALS TESTING MACHINE, PETROLEUM TESTING EQUIPMENT, SURVEYING INSTRUMENTS and etc. to overseas market; Nowadays, our customers are mainly distributed in South-East Asia(Vietnam/Thailand/Indonesia/Philippine/Singapore/Cambodia), South Africa, South America, Australia, Iran, Egypt, New Zealand, Spain. At the same time, we are endeavoring to develep sales agent in different countries.

 

#Our Target:

To be the largest and best supplier for products in our business scope through our efforts;

To be the best friend and cooperator of our customer, while promoting and extending our products to more and more countires;

To be the first supplier at customer's first thought when they need to order;

 

#Our Advantages:

You can always get our in-time reply vai email or fax or telephone;

You can always get best product with excellent quality and competitive price;

You can always get goods news for on-time or advanced shipment at your desire;

You can always enjoy our considerable & full-side after-sale service;

You can always feel very convenient since we can help you sourcing and ship products from different factories via one shipment, which to a large extent save your time and cost;

Johnson Screen Sieve Plate is a stainless steel Filter Element and is used for screening and filtering. Johnson screen sieve plate is made of v-type wire and support rods rolling welded on the special welding machine. The filtration mode can be divided into two types: from the outside to the inside or from the inside to the outside.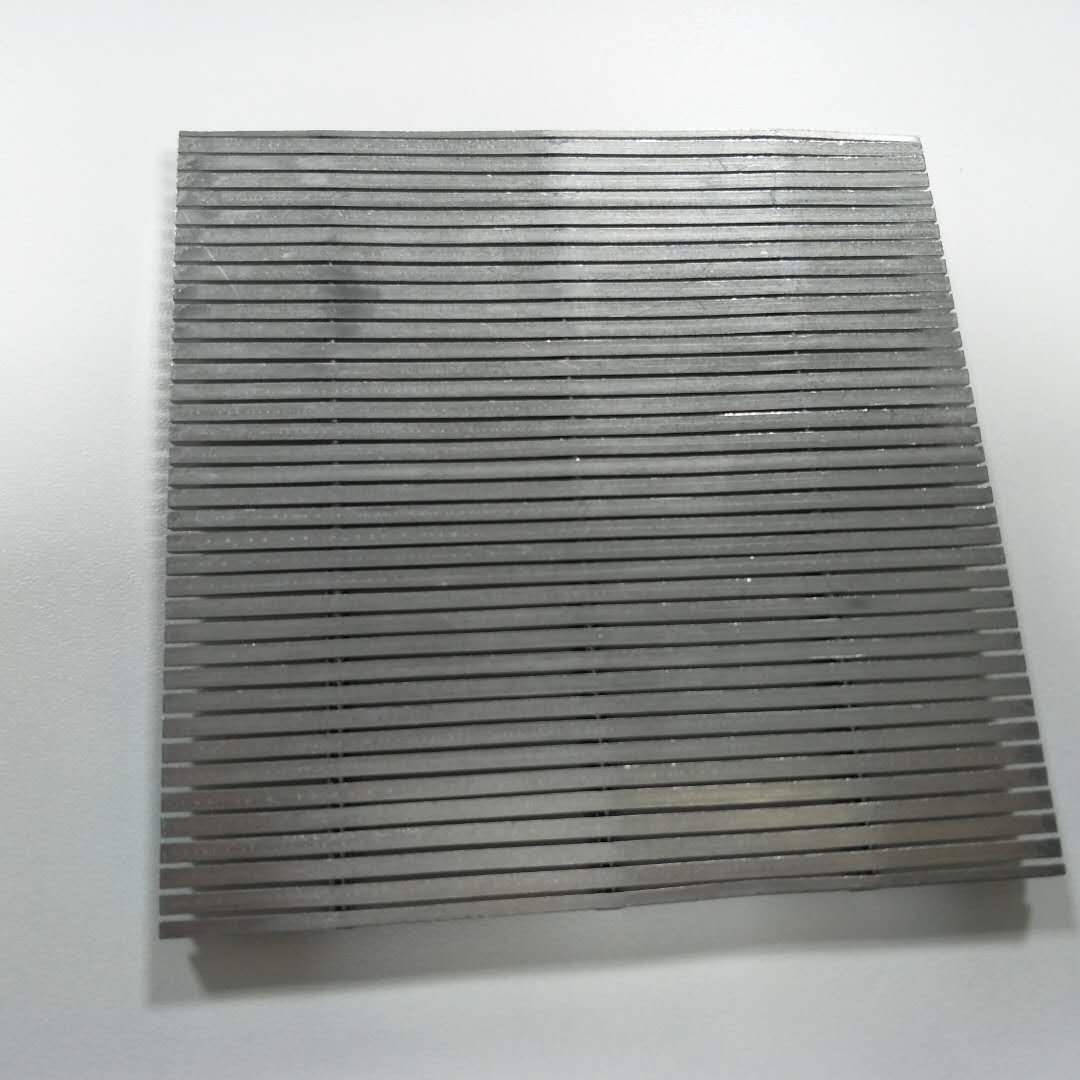 To suit the need of customers, we can use many kind of metal material such as: 304, 321, 316 L, 904 L, duplex steel 2205, duplex steel 2207, Monel, and Hastelloy.etc.

Johnson screen sieve plate is widely used in many industries, such as screening, filtration, dehydration, desliming and other operations.

Johnson Screen Sieve Plate

Metal Screen,Johnson Screen Sieve Plate,Stainless Steel Johnson Screen Sieve Plate,Johnson Well Screen Sieve Tube

Xinxiang Shengda Filtration Technique Co., Ltd. , http://www.shengdafiltration.com