Model NO.: BZ-1232

Computerized: Computerized

Certification: CE

Condition: New

Item: Chicken Incubator

Spare Parts: Egg Tester, Hatching Basket

Feature: Full Automatic, Digital

Capacity: 1232 Chicken Eggs

Sizes(L*H*W): 99*72*148cm

Weight: 100 Kgs

Frequency: 50Hz-60Hz

Voltage: 110V~120V,220V~240V

Temperature: 37.5 ~ 38degrees Celsius

Product: 1232 Solar Eggs Incubator

Trademark: Hongzhou

Transport Package: by Air, by Sea/Packed in Carton with Foam

Specification: 1.43 CBM

Origin: China

HS Code: 84362100

Super Solar Energy Microcomputer Parrot Egg Incubator Equipment

 
| | | | | | |
| --- | --- | --- | --- | --- | --- |
| Chicken Eggs | Pigeon Eggs | Quail Eggs | Duck Eggs | Goose/Turkey Eggs | Ostrich Eggs |
| 1232 | 1568 | 3094 | 756 | 256 | 24 |
 

Our incubator can accommodate most species by simply changing egg trays.Each machine includes a set of chicken egg trays

acquiescently. If you need other egg trays, please advise.

 
1232 Solar Incubator
Specification
Size
Sizes(L*H*W):103*74*148CMÂ Â Weight:100 kg
Voltage& Frequency
Voltage:110V~120V,220V~240V
Frequency:50HZ-60HZ
Watts
1000w
Temperature
37.8 (Factory set for chicken)
Temperature Measurement Accuracy
±0.1°C
Humidity
60% (Factory set for chicken)
Humidity Measurement Accuracy
±5%RH
Turning Angle
90°
Egg Turning
Factory settings every 2 hours for180 seconds
Ventilation
Every 2 hours
 

Above date of incubator is for hatching chicks. Different poultry need different hatching conditions, especially in temperature

and humidity. Our factory will adjust data of hatching according to your requirements. Meanwhile, you can adjust accordingly

by yourself reference to manual operation comes with incubator.

 

For a 1232 solar incubator you need two solar panels(310w) and three batteries. One battery will offer for 5 hours.

Our factory have updated solar incubator at the first season.Simplifies structure is easier to use solar and electric energy. More detail

we are pleasure to share with you.

How to use our updated solar incubator

At first, you need to learn what is different between updated and old solar incubator

1. In old one, there are more process to operate. In a word, old solar incubator its solar power work on heating water to offer

    energy for incubator.

2.As for updated solar incubator, we simplify our solar incubator's construct, designing for by put the inverter on the top of

   incubator inside and directly connect with solar panel.So our solar incubator access to easy to use as same as electric incubator.

3. If you want to use electric for our solar incubator, you make the power cable connect with electricity.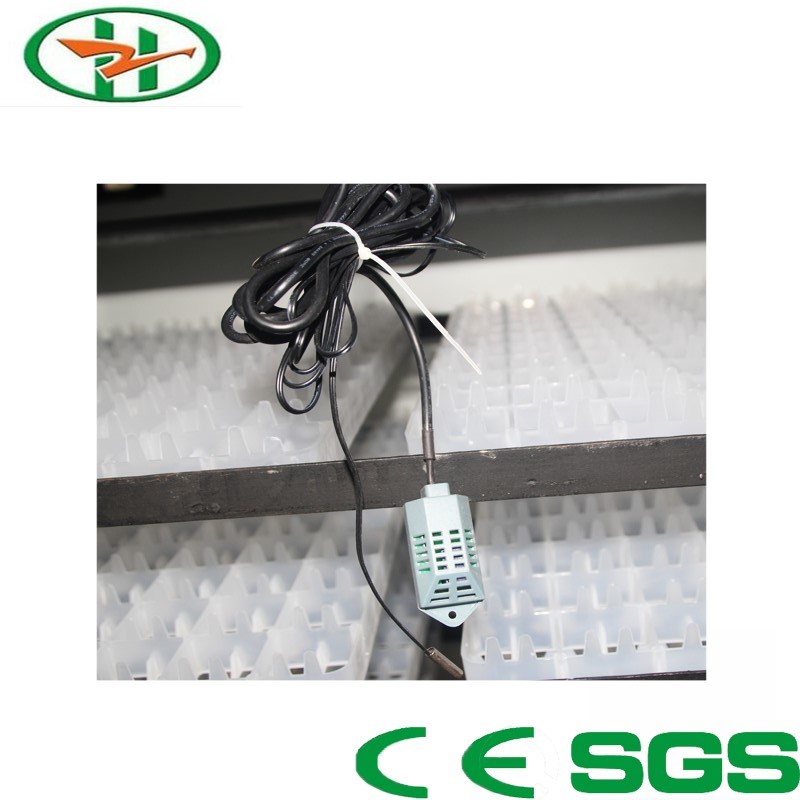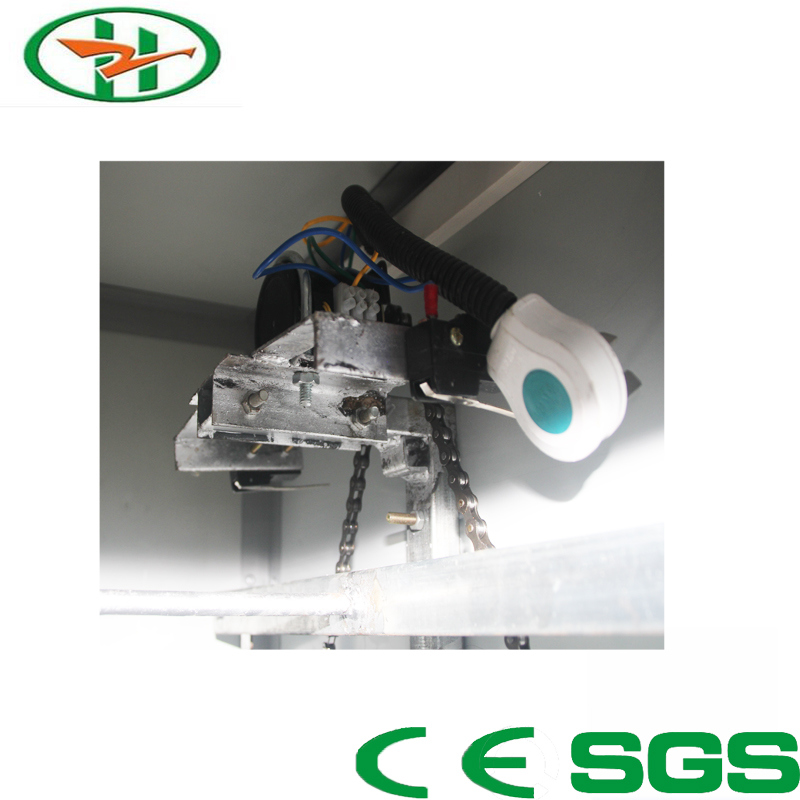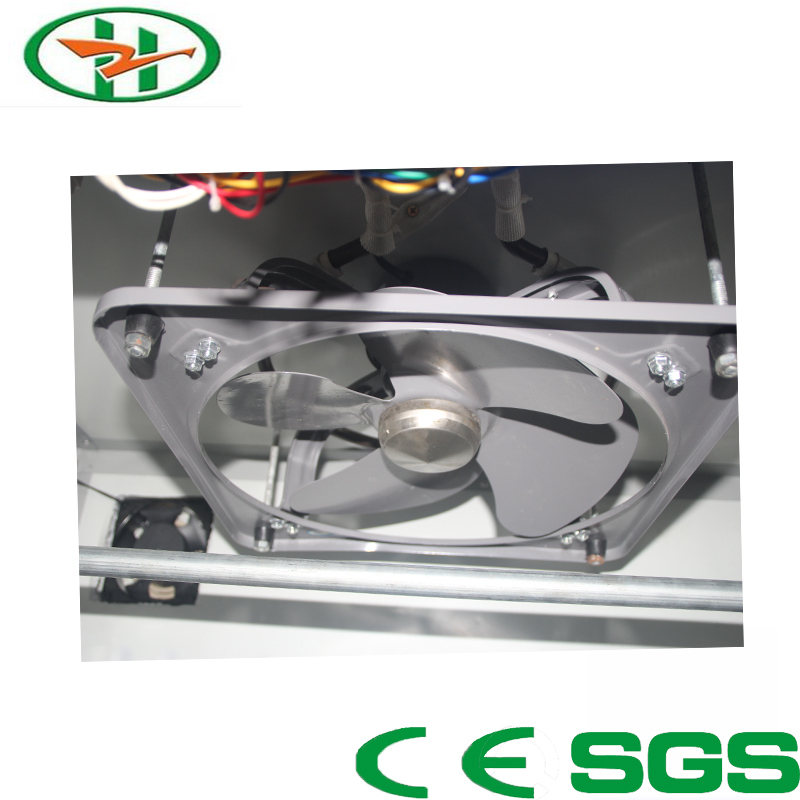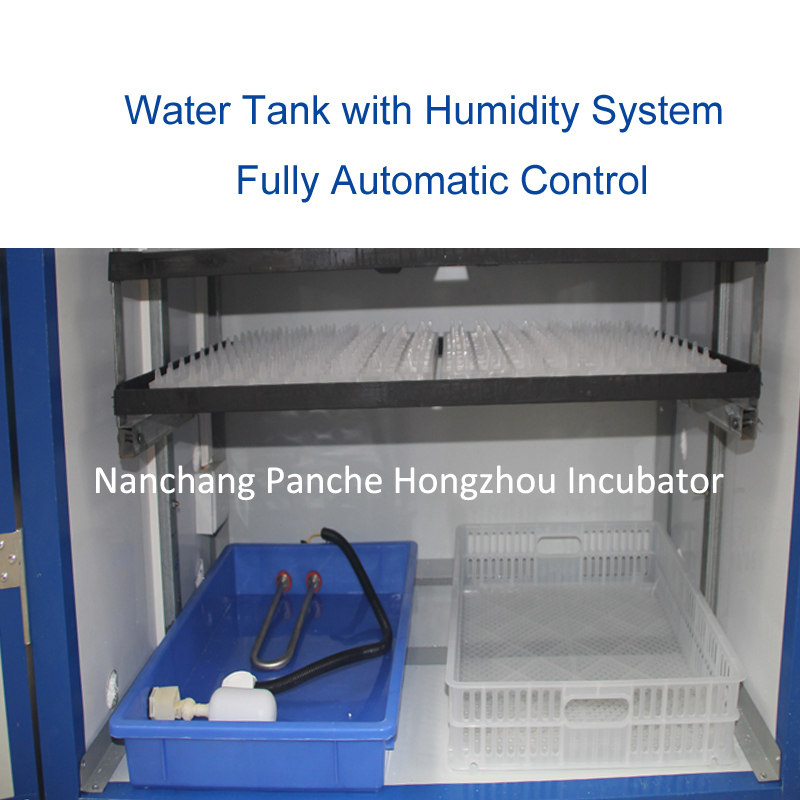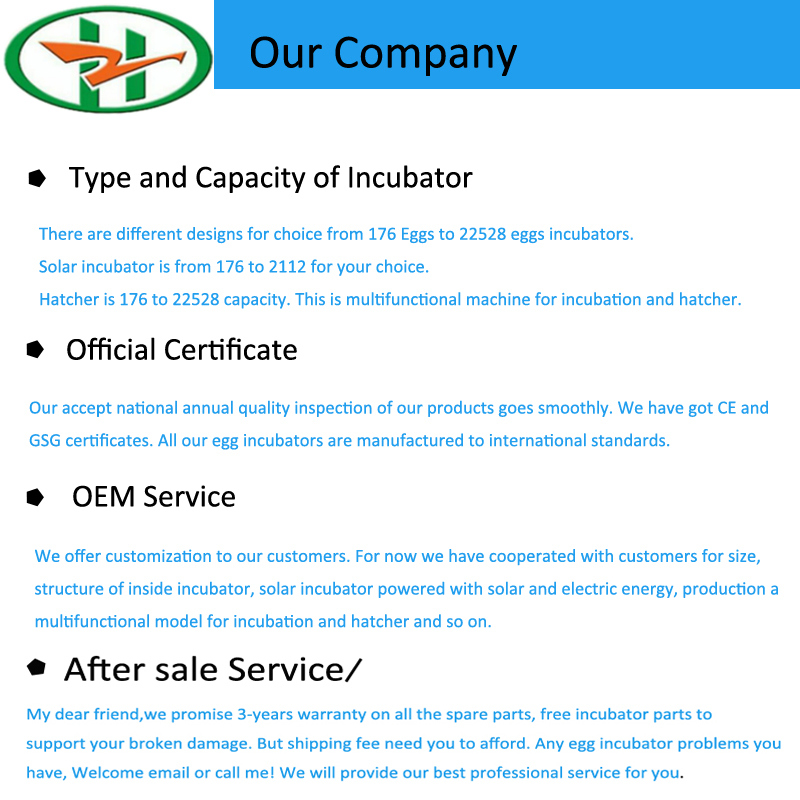 How do we go through for our customers order?

Every step we will do our best to serve our customer, let you trust us and wait for incubator in relax.

1. The time of sent out: Once we get the payment from our customer, we will prepare the order within one week then send it out

    from our warehouse.

2. Examine the incubator before we start to pack. a. Incubator is good shape and undamaged. b. Whether the incubator can

    work properly

3.Our packing materials: we packed our incubator in Foam, in Carton with Plastic Outside. In the bottom, there are angle iron

   rack to protect incubator for transport.

4.We will inform you that your incubator is out from our warehouse and give you the packing pictures.

5.Borden on ship: we inform you when we board his order to ship and arrival time. And give you the Bill of Lading.

6.Inform customs clearance: when the incubator arrival at your port, we will notify you to clear customs and then pick up the 

   incubator from our agent with the Bill of Lading.

Notice: If you pick up your incubator, please be sure to re-sign inspection to ensure that the goods good shape.

 

How do you guarantee your after sale service?

We know that this is the point of concern for most of the guests. We are more concerned about this than you, knowing that this is

a long-term development of the necessary conditions for our company. we can always keep good relationship with our customers

for six years, not only because our incubator favoured by our customer, but also our service.

A. When you purchase an incubator, it will come with an instruction manual where every step of the incubation process is

    explained and therefore guarantee successful hatching. 

B. My dear friend,we promise 3-years warranty on all the spare parts, free incubator parts to support your broken damage. Any

     egg incubator problems you have, Welcome email or call me! We will provide our best professional service for you

C. And as part of after sales service, manufacturers provide various kind of support. We will guide and provide information or

    training on the incubation procedure and business advice that you need in order to make your hatchery a success.Any question

    you can email us or call us. We will give you solution within 24 hours.