Model NO.: OEM, DIN, ISO

Head Style: Counter Sunk Bolt

Connection: Common Bolt

Management System: ISO9001:2008

Lead Time: 5-15 Working Days

Trademark: In-saiL

Transport Package: PE Bag + Cartons

Specification: SGS, Material certification

Origin: Shenzhen, China

HS Code: 7318160000

Model NO.: OEM, DIN, ISO

Head Style: Counter Sunk Bolt

Connection: Common Bolt

Management System: ISO9001:2008

Lead Time: 5-15 Working Days

Trademark: In-saiL

Transport Package: PE Bag + Cartons

Specification: SGS, Material certification

Origin: Shenzhen, China

HS Code: 7318160000

Welding Stud; Welding Screw; Welding Nut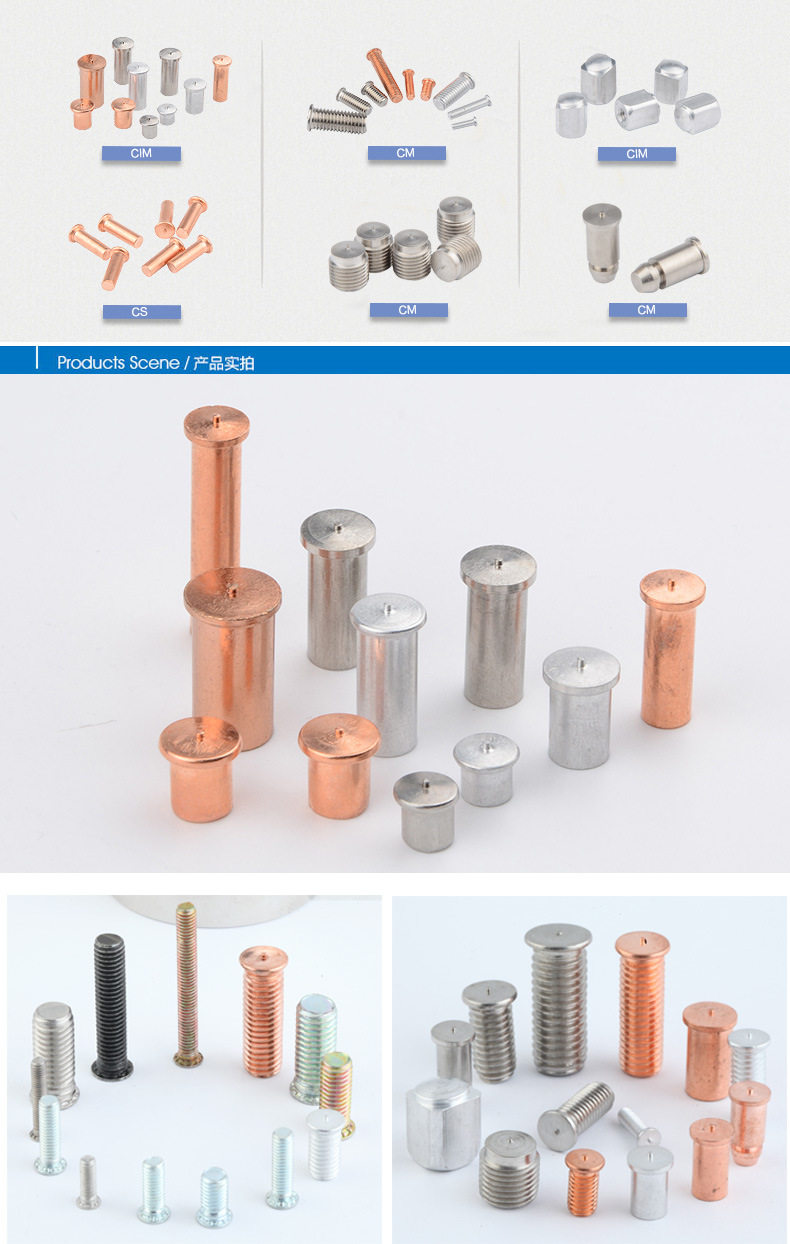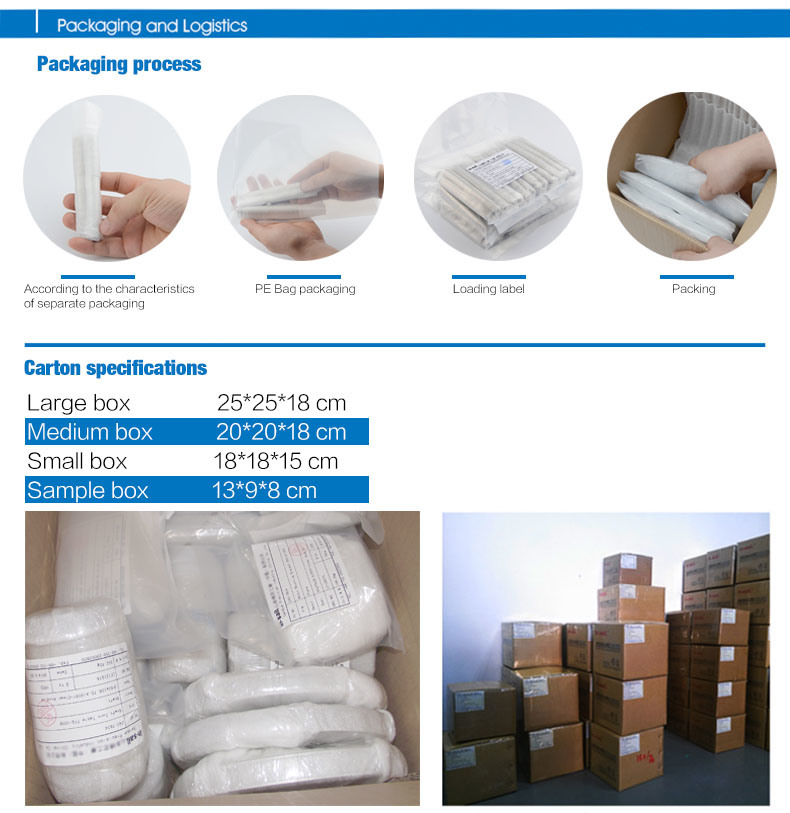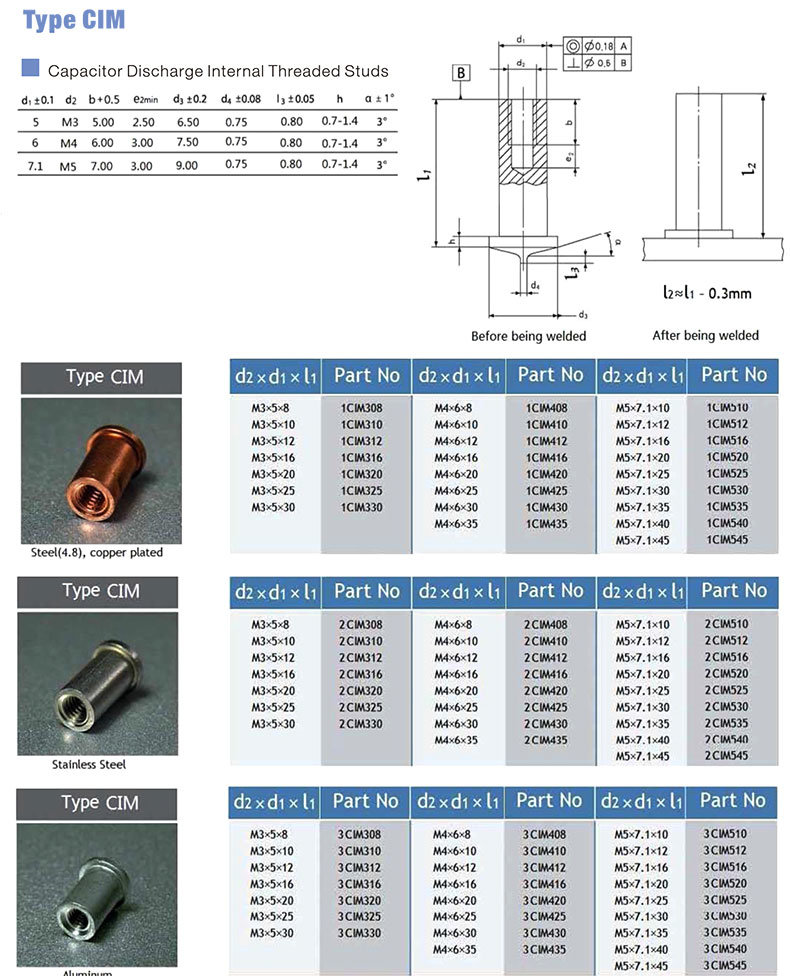 Company Profile

Quality is our culture

A trustworthy partner

In-saiL is dedicated to manufacturing of precision components and the design, fabrication of engineering specialty fasteners and fastening solution development.

Manufacturing Capability

We have powerful manufacturing capability, our automatic lathes, CNC lathes, CNC machining centers, stamping machines and cold heading machines plus auxiliary equipment  like milling machine, grinding machine, EDM and the cooperation of our partners, we are able to support every different components regardless of the prototyping or series production.

 
Material
Aluminum alloy,Brass,Stainless Steel,Carbon steel,according to customer's requirement
Finish
Milled /Tin plating, copper-plating,hot-dip galvanizing, black oxide coating,red anodized,black anodized,painting,
 powdering,rust preventive oil, titanium alloy galvanized, silver plating, plastic, electroplating, anodizing etc.
Testing Equipment
CMM,Projector,Pull Tester,Automatic Optic Inspector,Projecting apparatus
Salt Spray Test, Durometer, and Coating Analyzer,Tensile Machine
Management System
ISO9001:2008
Certification
SGS,RoHS,Material Certication,PPAP
Production Capability
Auto-lathe turning:ODΦ0.5-20mm,Tol.±0.01mm
CNC lathe turning:ODΦ0.5-250mm,Tol.±0.005mm
CNC Milling:800x600mm(LxW),Tol.±0.05mm
Grinding:Tol.±0.002mm
Screw heading & rolling:Metric 0.8-M6,Unified Imperial#0-1/4''
Stamping:200TÂ max
Lead Time
5-15 working days
Samples
Welcome
Delivery term
By DHL,UPS,TNT,FedEx,EMS,By Ocean,By Air
Warranty
Replacement at all our cost for rejected products
Welding Stud; Welding Screw; Welding Nut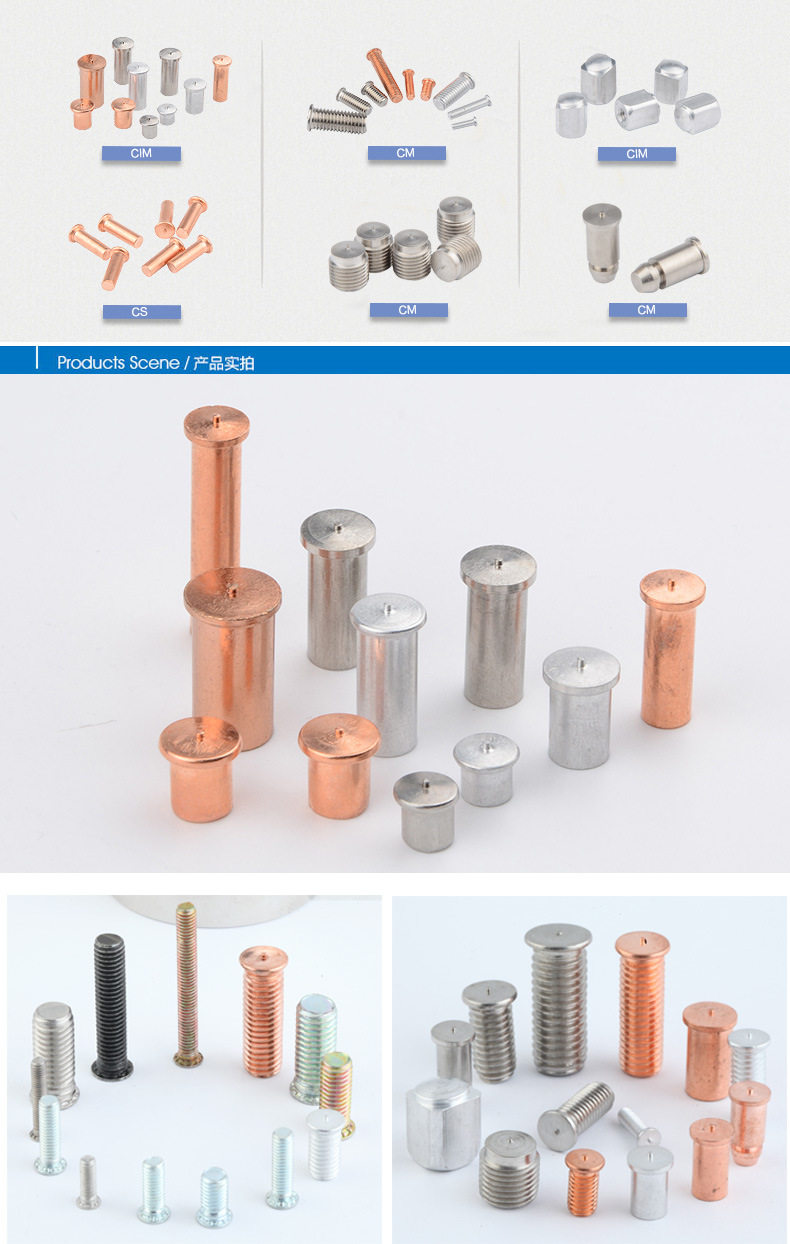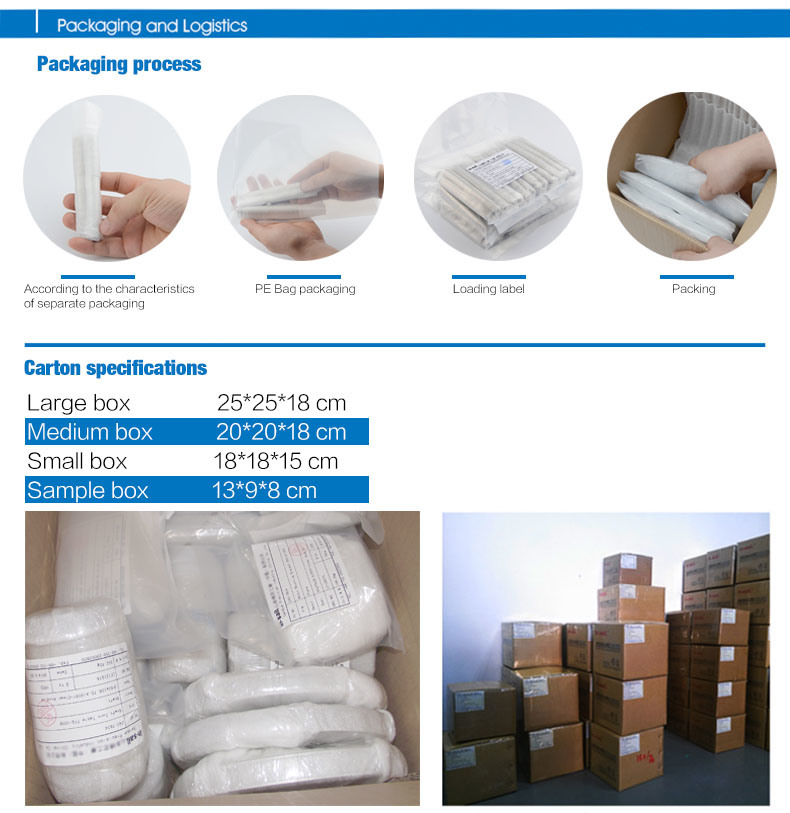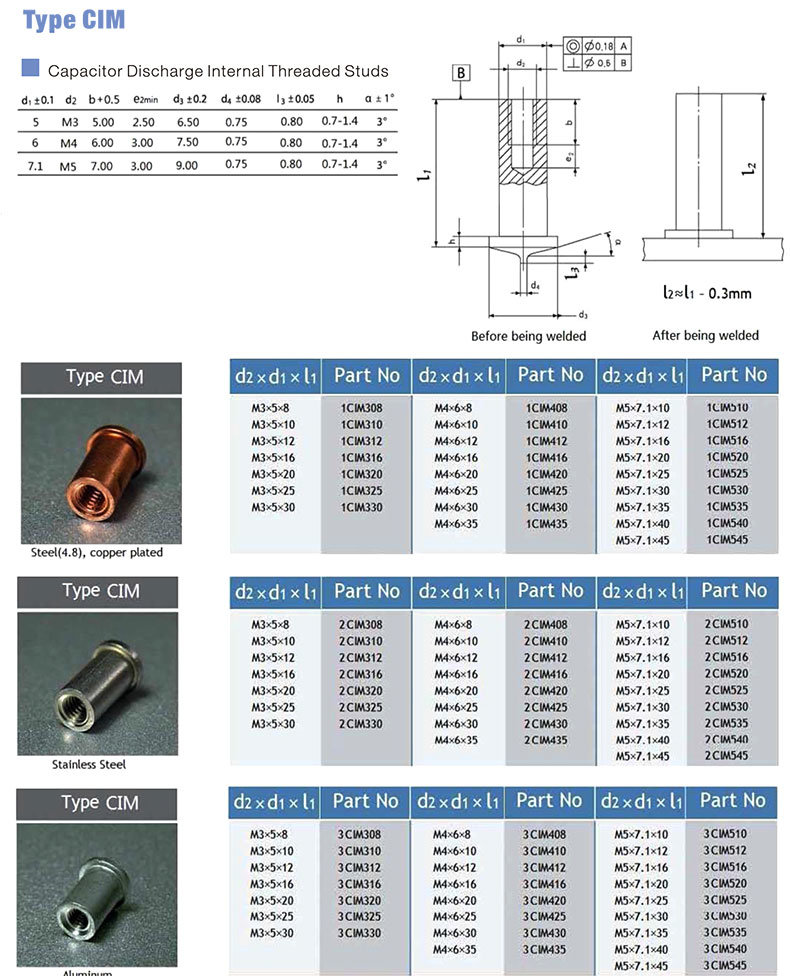 Company Profile

Quality is our culture

A trustworthy partner

In-saiL is dedicated to manufacturing of precision components and the design, fabrication of engineering specialty fasteners and fastening solution development.

Manufacturing Capability

We have powerful manufacturing capability, our automatic lathes, CNC lathes, CNC machining centers, stamping machines and cold heading machines plus auxiliary equipment  like milling machine, grinding machine, EDM and the cooperation of our partners, we are able to support every different components regardless of the prototyping or series production.

 
Material
Aluminum alloy,Brass,Stainless Steel,Carbon steel,according to customer's requirement
Finish
Milled /Tin plating, copper-plating,hot-dip galvanizing, black oxide coating,red anodized,black anodized,painting,
 powdering,rust preventive oil, titanium alloy galvanized, silver plating, plastic, electroplating, anodizing etc.
Testing Equipment
CMM,Projector,Pull Tester,Automatic Optic Inspector,Projecting apparatus
Salt Spray Test, Durometer, and Coating Analyzer,Tensile Machine
Management System
ISO9001:2008
Certification
SGS,RoHS,Material Certication,PPAP
Production Capability
Auto-lathe turning:ODΦ0.5-20mm,Tol.±0.01mm
CNC lathe turning:ODΦ0.5-250mm,Tol.±0.005mm
CNC Milling:800x600mm(LxW),Tol.±0.05mm
Grinding:Tol.±0.002mm
Screw heading & rolling:Metric 0.8-M6,Unified Imperial#0-1/4''
Stamping:200TÂ max
Lead Time
5-15 working days
Samples
Welcome
Delivery term
By DHL,UPS,TNT,FedEx,EMS,By Ocean,By Air
Warranty
Replacement at all our cost for rejected products
KonRun Machinery successfully developed Twin Screw Extruder series PP/HDPE/PVC Double Wall Corrugated Pipe Extrusion Machine as market request, features below characters:




1. Machine will be lower power consumption, Conical Twin Screw Extruder line will have better efficiency and lower power consumption.

2. It can process PP/PE+CaCo3 material to reduce the raw material cost.

3. Higher ring stiffness by filling fillers.

4. Vacuum unit enquipped in Conical Twin Screw extruder to remove the moisture from raw material during production to make sure pipe inner layer will not have bubble.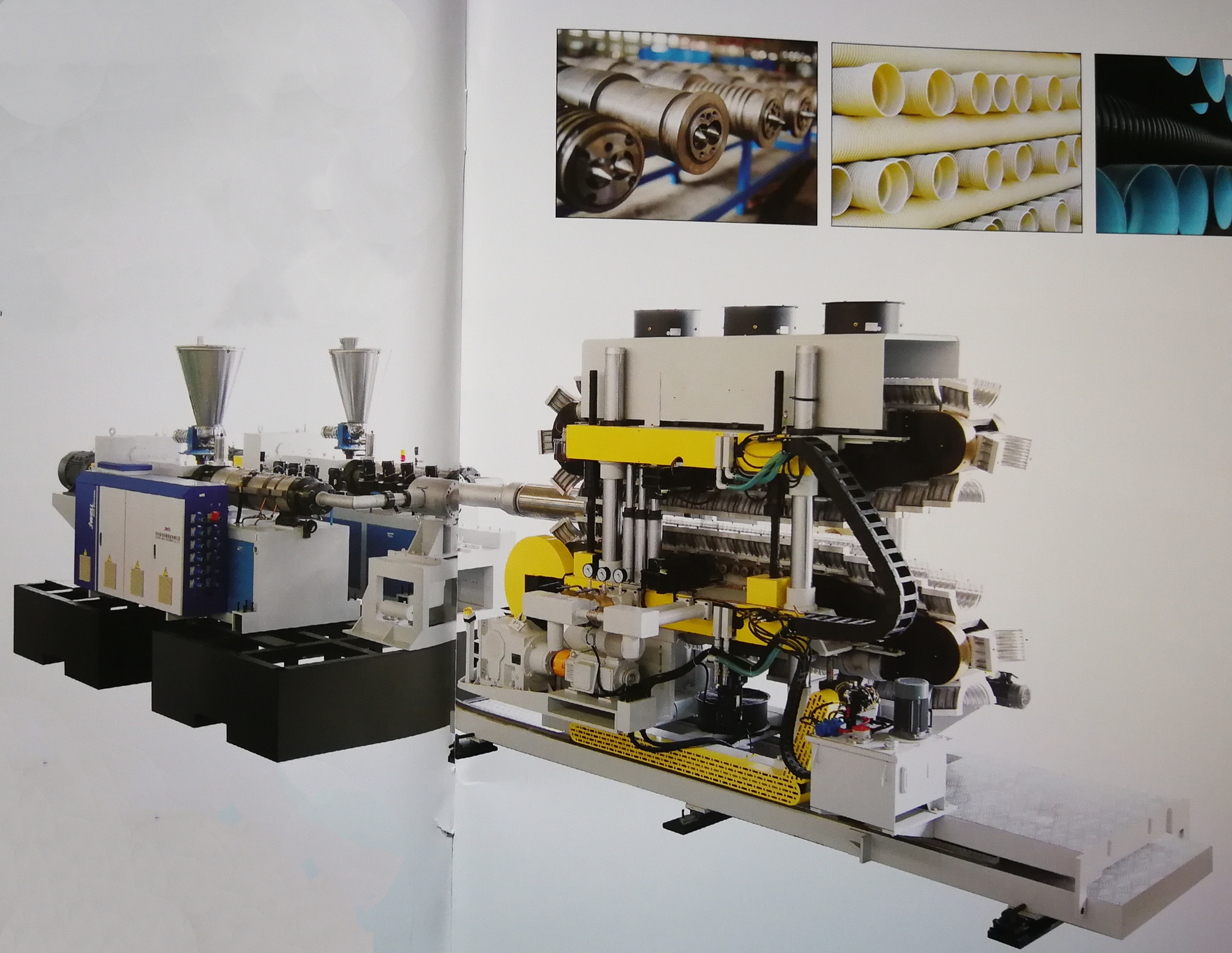 Large Diameter Corrugated Pipe Extrusion Line

Large Diameter Corrugated Pipe Extrusion Line,Large Diameter Corrugated Pipe Extrusion Machine,Large Diameter Corrugated Pipe Machine,Large Diameter Extrusion Line

KonRun Extrusion Machinery Technology (Ningbo) Co., Ltd. , https://www.konrunmachine.com