Model NO.: JH-5030A

Usage: Public Security Checking

Warranty: 1 Year

Monitor: 17 Inch LCD Screen Display

Tunnel Size: 500*300mm

Conveyor Speed: 0.22m/S

Conveyor Max Load: 20 Kg

Steel Penetration: 8mm Armor Plate

Name: X-ray Machine

Trademark: Anhushen

Transport Package: Strong Woden Case

Specification: CE ISO

Origin: China

HS Code: 9022191090

Model NO.: JH-5030A

Usage: Public Security Checking

Warranty: 1 Year

Monitor: 17 Inch LCD Screen Display

Tunnel Size: 500*300mm

Conveyor Speed: 0.22m/S

Conveyor Max Load: 20 Kg

Steel Penetration: 8mm Armor Plate

Name: X-ray Machine

Trademark: Anhushen

Transport Package: Strong Woden Case

Specification: CE ISO

Origin: China

HS Code: 9022191090

FEATURE:

1. Alarm by sounds & light: Alarm by sounds and light when conform to condition.

2. Network interface: Could be connect local area network and support multi-terminal check baggage at same times

3. Safety ray: Transmit ray under automatic control, avoids the miss

4. Image monitoring for user-friendly: The monitor use fold, rotary system, operators adjusts the monitor position willfully according to own need, reduces wearily.

5. Simple operation by mouse: Without keyboard and work table, control by mouse, save space.

6. Turn off by a key control: Turn off the machine only need one step: Revolves the key. The equipment automatic security close-down, does not need complex many steps, is simpler.

7. Eagle-eye: Could be expediently observing enlargement area.

8. Estimate malfunction by self: Automatic estimate malfunction and prompt message, helpful for the maintenance.

TECHNICAL DATA:

Tunnel Size: 500(W)× 300(H)mm

Conveyor Speed: 0.22 m/s

Conveyor Max Load: 20 kg

Single inspection dosage&colon; < 1&period;5µ Gy

Wire Resolution&colon; 0&period;1mm metal line

Steel Penetration&colon; 8MM armor plate

Film Safety&colon; For ISO 1600

Maximum leakage radiation&colon; <0&period;3µ GY&sol;H

X-ray GENERATOR&colon;

Orientation&colon; Vertically Upward

Tube Current&colon; 0&period;4~0&period;5MA&lpar;adjustable&rpar;

Anode Voltage&colon; 80 KV&lpar;adjustable&rpar;

Angle&colon; 60°

Generator cooling&sol;working periods Sealed oil bath with forced air&sol;100&percnt;

Image performance system&colon;

X-ray sensor&colon; L type photo-diode array detector&comma; 12bit

Monitor&colon; High resolution 17inch color LCD display

Color quality&colon; 24 bit real colors

Edge enhancement&colon; Object contour edge is more distinct

Super image enhancement&colon; Image detail is more distinct

High penetrate strength display&colon; Increase brightness of dark area in image to display object which is behind high absorbtivity mass distinctly

Low penetrate strength display&colon; Increase contrast of low absorbtivity mass &lpar;easy to penetrate&rpar; to display it distinctly

Magnifier&colon; Function of partial enlargement

Brightening&sol;dimming&colon; Increase brightness of image&sol;decrease brightness of image

Image recurrence&colon; Display previous twenty images and process any one of them

Image restoration&colon; Restore image to initial status at the time of stopping conveyor

Image storing&colon; Real time store any image and process it in operation status

Multi-energy function&colon;

Multi-energy color&colon; Display organic material for orange&comma; display inorganic material for blue&comma; and display mixture for green

High energy&sol;low energy&colon; Switch to display two energy type&comma; high energy stands for metal etc&period;&comma; low energy stands for nonmetallic

Auxiliary function for drugs & explosives&colon; Help to detect such dangerous material as drugs & explosives etc&period;

Audible & visible alarm&colon; Give sound and visible signal when conforming to condition

OPERATING ENVIRONMENT&colon;

Relative Humidity&colon; 20 to 95&percnt; non-condensing

System Power&colon; 220 VAC &lpar;± 10&percnt;&rpar; 50± 3Hz

Power wastage&colon; 1&period;0 KW &lpar;Max&rpar;

Noise&colon; <65D
| | |
| --- | --- |
| Model | JH5030A |
| Xray sensor | Single Energy L-shaped photodiode array detector |
| Tunnel size | 500 X 300 mm |
| Conveyor speed | 0.2-0.23 m/s |
| Conveyor Max. Load. | 40kg |
| Dose per inspection | < 0&period;24μ GY |
| X-ray Leak age | < 0&period;25μ GY |
| Film safety&period; | √ |
| Resolution | 32wag |
| Penetration | 12mm steel |
| Beam direction | from bottom |
| Anode Voltage | 90kv |
| Anode current | 0&period;5mA |
| Beam divergence | 60degree |
| Cooling | Sealed oil cooling |
| Monitor | 19 inch LCD screen |
| Real time Storage image | 100&comma; 000 pictures |
| Storage Temperature | from-40till&plus;70 |
| Storage Humidity | 10&percnt;~95&percnt; |
| Operating Temperature | From -10till45 |
| Operating voltage | 220VAC&lpar;&plus;10&percnt;~-15&percnt;&rpar;&comma; 50Hz± 3Hz |
| Power | Standby&colon; 200W&comma; Working&comma; 350W |
| Noise | < 55dB |
| weight | Â  |
| size | 1170&ast;660&ast;1050mm |
| IMAGE FUNCTION | Â  |
| alarm | √ |
| review | √ |
| Amplification | √ |
| Density enhancement | √ |
| Corlor&sol;black | √ |
| negative | √ |
| light&sol;dark enhancement | √ |
| Inorganic&sol;organic stripping | × |
| grey scanning  | √ |
| Edge enhancement | √ |
| One key power off | √ |
| system self-diagnostic when power on | √ |
| System status display | √ |
| Automactic count | √ |
| Date&sol;Time display | √ |
| Rush stop protection | √ |
| Dangerous alarm | √ |
| System failure alarm | √ |
FEATURE:

1. Alarm by sounds & light: Alarm by sounds and light when conform to condition.

2. Network interface: Could be connect local area network and support multi-terminal check baggage at same times

3. Safety ray: Transmit ray under automatic control, avoids the miss

4. Image monitoring for user-friendly: The monitor use fold, rotary system, operators adjusts the monitor position willfully according to own need, reduces wearily.

5. Simple operation by mouse: Without keyboard and work table, control by mouse, save space.

6. Turn off by a key control: Turn off the machine only need one step: Revolves the key. The equipment automatic security close-down, does not need complex many steps, is simpler.

7. Eagle-eye: Could be expediently observing enlargement area.

8. Estimate malfunction by self: Automatic estimate malfunction and prompt message, helpful for the maintenance.

TECHNICAL DATA:

Tunnel Size: 500(W)× 300(H)mm

Conveyor Speed: 0.22 m/s

Conveyor Max Load: 20 kg

Single inspection dosage&colon; < 1&period;5µ Gy

Wire Resolution&colon; 0&period;1mm metal line

Steel Penetration&colon; 8MM armor plate

Film Safety&colon; For ISO 1600

Maximum leakage radiation&colon; <0&period;3µ GY&sol;H

X-ray GENERATOR&colon;

Orientation&colon; Vertically Upward

Tube Current&colon; 0&period;4~0&period;5MA&lpar;adjustable&rpar;

Anode Voltage&colon; 80 KV&lpar;adjustable&rpar;

Angle&colon; 60°

Generator cooling&sol;working periods Sealed oil bath with forced air&sol;100&percnt;

Image performance system&colon;

X-ray sensor&colon; L type photo-diode array detector&comma; 12bit

Monitor&colon; High resolution 17inch color LCD display

Color quality&colon; 24 bit real colors

Edge enhancement&colon; Object contour edge is more distinct

Super image enhancement&colon; Image detail is more distinct

High penetrate strength display&colon; Increase brightness of dark area in image to display object which is behind high absorbtivity mass distinctly

Low penetrate strength display&colon; Increase contrast of low absorbtivity mass &lpar;easy to penetrate&rpar; to display it distinctly

Magnifier&colon; Function of partial enlargement

Brightening&sol;dimming&colon; Increase brightness of image&sol;decrease brightness of image

Image recurrence&colon; Display previous twenty images and process any one of them

Image restoration&colon; Restore image to initial status at the time of stopping conveyor

Image storing&colon; Real time store any image and process it in operation status

Multi-energy function&colon;

Multi-energy color&colon; Display organic material for orange&comma; display inorganic material for blue&comma; and display mixture for green

High energy&sol;low energy&colon; Switch to display two energy type&comma; high energy stands for metal etc&period;&comma; low energy stands for nonmetallic

Auxiliary function for drugs & explosives&colon; Help to detect such dangerous material as drugs & explosives etc&period;

Audible & visible alarm&colon; Give sound and visible signal when conforming to condition

OPERATING ENVIRONMENT&colon;

Relative Humidity&colon; 20 to 95&percnt; non-condensing

System Power&colon; 220 VAC &lpar;± 10&percnt;&rpar; 50± 3Hz

Power wastage&colon; 1&period;0 KW &lpar;Max&rpar;

Noise&colon; <65D
| | |
| --- | --- |
| Model | JH5030A |
| Xray sensor | Single Energy L-shaped photodiode array detector |
| Tunnel size | 500 X 300 mm |
| Conveyor speed | 0.2-0.23 m/s |
| Conveyor Max. Load. | 40kg |
| Dose per inspection | < 0&period;24μ GY |
| X-ray Leak age | < 0&period;25μ GY |
| Film safety&period; | √ |
| Resolution | 32wag |
| Penetration | 12mm steel |
| Beam direction | from bottom |
| Anode Voltage | 90kv |
| Anode current | 0&period;5mA |
| Beam divergence | 60degree |
| Cooling | Sealed oil cooling |
| Monitor | 19 inch LCD screen |
| Real time Storage image | 100&comma; 000 pictures |
| Storage Temperature | from-40till&plus;70 |
| Storage Humidity | 10&percnt;~95&percnt; |
| Operating Temperature | From -10till45 |
| Operating voltage | 220VAC&lpar;&plus;10&percnt;~-15&percnt;&rpar;&comma; 50Hz± 3Hz |
| Power | Standby&colon; 200W&comma; Working&comma; 350W |
| Noise | < 55dB |
| weight | Â  |
| size | 1170&ast;660&ast;1050mm |
| IMAGE FUNCTION | Â  |
| alarm | √ |
| review | √ |
| Amplification | √ |
| Density enhancement | √ |
| Corlor&sol;black | √ |
| negative | √ |
| light&sol;dark enhancement | √ |
| Inorganic&sol;organic stripping | × |
| grey scanning  | √ |
| Edge enhancement | √ |
| One key power off | √ |
| system self-diagnostic when power on | √ |
| System status display | √ |
| Automactic count | √ |
| Date&sol;Time display | √ |
| Rush stop protection | √ |
| Dangerous alarm | √ |
| System failure alarm | √ |
The Engineering Machinery Parts cover all the model of engineering machine. Our main product cover: LOVOL/XCMG/LIUGONG/XGMA/LONGKING/ZOOMLION/SHANTUI/HINO and etc. We can provide you the realiable quality and best price truck parts to maintance your after market service. Our main product:




- cabin assy and cabin accessory; Headlamp, taillamp, bumper, front cover, door and glass;

- Chassis Parts; sun gear, brake pad, clutch plate, Bearing , differential, PTO, and axle;

- transmission parts; transmission shaft, universal joint, steering pump, clutch booster and brake pedal;

- Engine Parts; cylinder liner, piston, piston ring, oil seal, connection rod bearing, starter, injection pump, oil pump, water pump, air filter, oil filter and fuel filter;

- other spare parts. Curtain, roof, water tank, radiator, inter cooler and ect.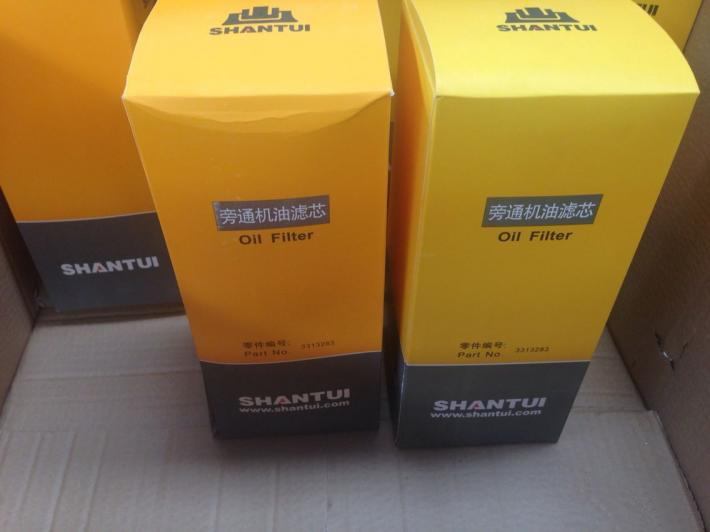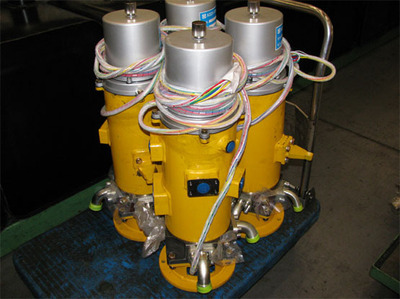 Engineering Machinery Parts

Engineering Machinery Parts,Machinery Parts,Engineering Parts,Metal Machinery Parts

Jinan JF Co., Ltd , https://www.jfsinotruk.com