Model NO.: YC250S

Computerized: Computerized

Certification: CE, ISO9001:2008

Space Between Tie Bars: 570X570mm

Trademark: YOUCAN

Transport Package: Plastic Film

Specification: 8000KG

Origin: China, Zhejiang

HS Code: 8477101090


Ningbo Small Plastic Injection Molding Machine

Model: YC250S

Shot weight: 561g

Space between tie bars: 570x570mm

Youcan Machinery mainly produces high precision injection molding machines with the clamping force rang from 90T to 1000T. The produces have high rigidity structre and equipped imported hydraulic &Â elecrical elements. Used bimetal screw with mixing head in order to hve excellent plastifying performance and be suitable for various engineering plastic injection molding and the users'special order are available.

 
YC250S SPECIFICATIONS
INJECTION UNIT
 
A
B
C
Shot volume
cm3
510
617
863
Shot weight
g
464
561
785
(PS)
Oz
16.2
19.6
27.4
Screw diameter
mm
50
55
65
Injection pressure
mpa
224
185
132
Screw L:D ratio
 
22:1
20:1
18:1
Screw stroke
mm
260
Screw speed (stepless)
r/min
0-180
CLAMPING UNIT
Clamping force
kn
2500
Opening stroke
mm
520
Size
mmxmm
840x840
Space between tie bars
mmxmm
570x570
Mold thickness (Min-Max)
mm
220~580
Max.daylight
mm
1100
Hydraulic ejection stroke
mm
150
Hydraulic ejection force
kn
67
POWER UNIT
Hydraulic system pressure
mpa
17.5
Pump motor
kw
22/28.3
Heating capacity
kw
16
Number of temp control zones
 
5+nozzle
GENERAL
Dry-cycle time
sec
4.8
Oil tank capacity
λ
380
Machine dimensions
mxmxm
6.2x1.5x2.2
Machine weight
kg
8000
 
YC250S CONFIGURATION
NO.
Name
Brand
Place of origin
1
Servo Motor
Phase
Italy
2
Gear Pump
Eckerle
Germany
3
Servo Controller
Inovance
China
4
Oil Motor
PKL
Italy
5
Direction Valve
Yuken
Japan
6
Direction Valve (Ejection)
Yuken
Japan
7
Back Pressure Valve
HP
Taiwan
8
Computer
Mirle
Taiwan
9
Three-pole Automatic Switch
Schneider
France
10
Single-pole,Double-poleSwitch
LS
Korea
11
Position Switch
TE
France
12
AC Contactor, Thermal Relay
Schneider
France
13
High-pressure Rubber Oil Pipe
Afagomma
Italy
14
Electronic Ruler
Gefran
Italy
15
Sealing Elements
Hallite
U.K
16
Pressure Gage
Ashcroft
U.S.A
17
Lubrication Pump
Herg
Japan
18
Axial Flow Fan
Kagu
Taiwan
Youcan machine are "T" type slot template, self-lubricating copper sleeve. The three small parts which belong to screw are all SKD61 steel materials.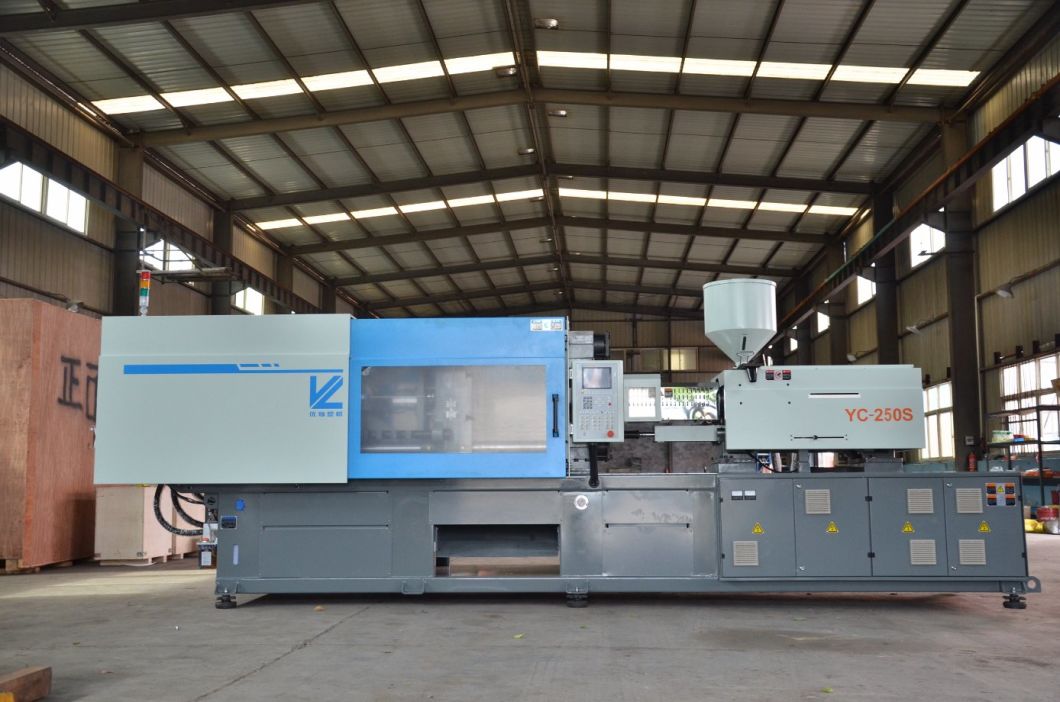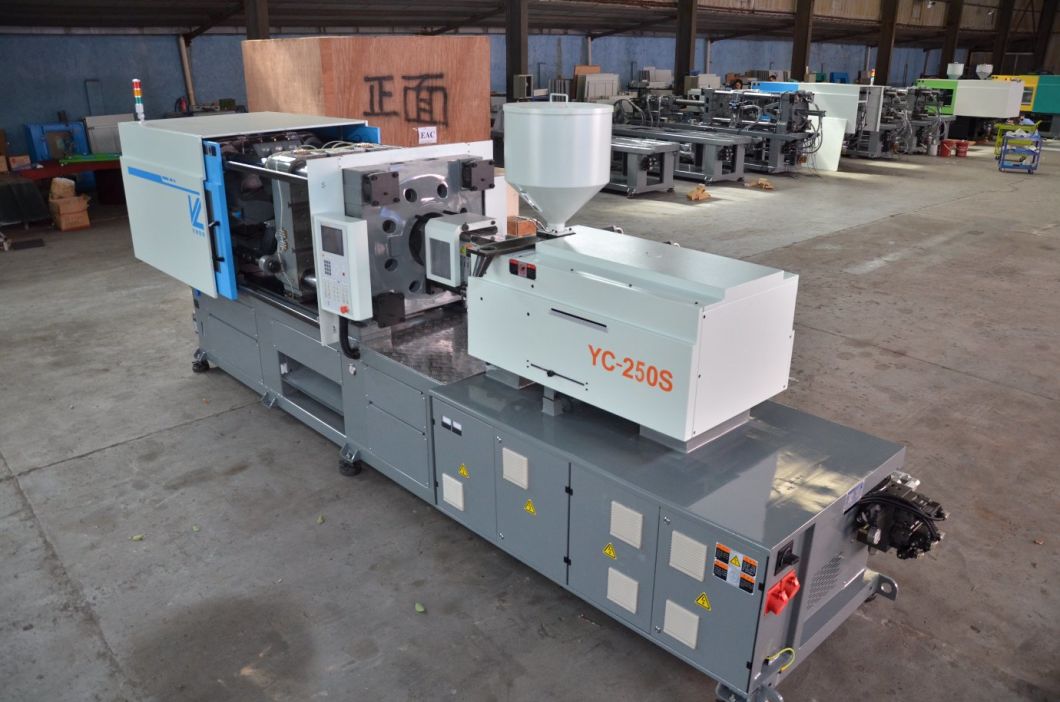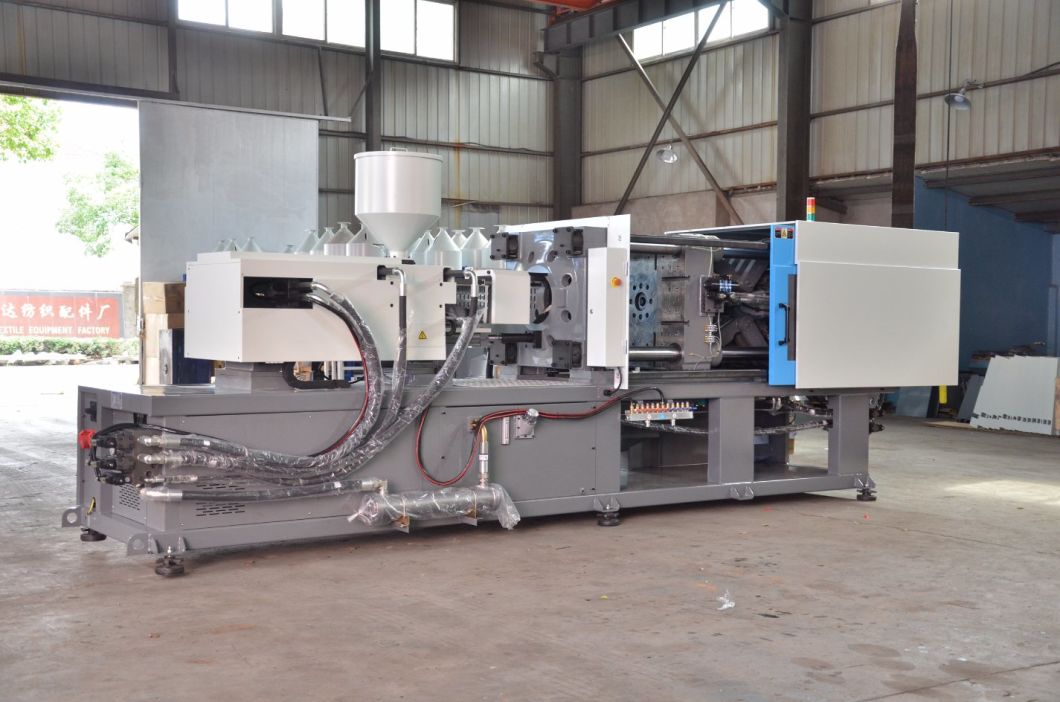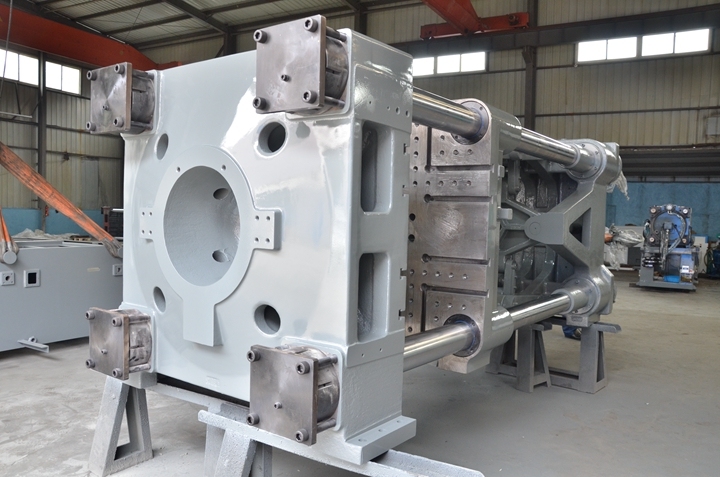 As compared with similar machines, our machine owns bigger internal space and mold opening stroke and may process plastic products of bigger size.

As compared with similar machine, we focus on the beauty of the machine, increased detail handling of the machine, such us puttying, sanding.

Contact: Tammy 

 

YOUCAN plastic injection molding machine very strong and stable. The casting parts we can provide 2 years warranty period. If you interested, please send me message, i will reply you within 12 hours.