Climate change is a common challenge facing human society today. Not long ago, nearly 200 parties to the UN Framework Convention on Climate Change adopted the Paris Agreement .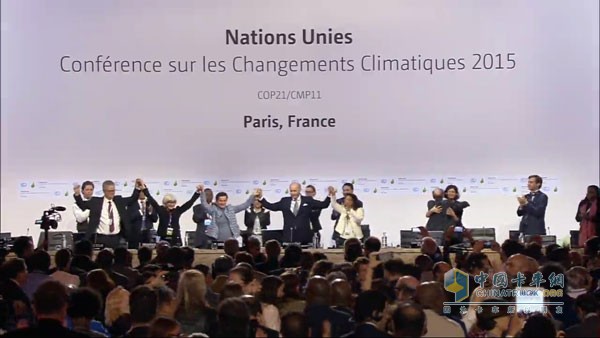 The Paris Agreement was signed

As an active participant in the global response to climate change, China's "National Independent Contribution" promises to achieve the peak of CO2 emissions by 2030 and strive to achieve it as soon as possible. In 2030, the CO2 emission per unit of GDP fell by 60 compared with 2005. %-65%.

The National Development and Reform Commission has set a timetable based on the current international and domestic situation, and China will start a nationwide carbon trading market by 2017.

The Overall Plan for the Reform of the Ecological Civilization System issued by the Central Committee of the Communist Party of China and the State Council clearly states that: Deepen the trial of carbon emissions trading, gradually establish a nationwide carbon emission trading market, and study and formulate a nationwide carbon emissions trading volume setting and quota allocation plan. Improve the carbon trading registration system and establish a carbon emission trading market supervision system.

It is commendable that many domestic enterprises with influence, strength and responsibility are actively participating in the verification of emission control systems and standards development, striving to implement green, economical, and low-carbon development concepts, and vigorously enhancing the technological level of enterprises and reducing Emissions.

Recently, it was sponsored by China Tire Recycling Association, China Circular Economy Association, Tianjin Tire Recycling Association, Tianjin Sustainable Development Research Association, Tianjin Haitai Environmental Protection Technology Development Co., Ltd., Hebei University of Technology, and Tianjin TEDA Low Carbon Economy Promotion Center. Nankai University's "Startup Conference for Waste Tire CCER Methodology Development Projects and Waste Tire Industry Carbon Market Development Forum" was held in Tianjin.

Yu Yajie, Secretary-General of China Association of Cyclical Economy, Professor Zhu Tan, Professor of School of Environmental Science and Engineering, Nankai University, Duan Maosheng, Director of China Carbon Market Research Center, Tsinghua University, Senior Advisor Lu Xuedu, Asian Development Bank Headquarters, Zhu Jun, President of China Tire Recycling Association, etc. Experts and scholars from industry associations and research institutes attended the conference and delivered speeches.

What is refreshing is that the organizers of the event have purchased the carbon emissions from the Tianjin Emissions Exchange for the neutralization of the meeting.

"We hereby certify that the 1.763 tons of carbon dioxide emissions from the launch of the Waste Tire CCER Method Development Project and the Waste Tire Industry Carbon Market Development Forum were completed by the Tianjin Emissions Exchange. This carbon reduction is used in the The carbon emissions generated by the meeting are offset to achieve carbon neutrality."

On the day of the event, Wang Jing, general manager of the Tianjin Emissions Exchange, read out the "carbon neutral trading certificate", indicating that the meeting was a zero-carbon conference.

The media learned at the conference site that discarded tires are a renewable resource and their effective recycling is of great significance for reducing carbon emissions and promoting industry transformation and upgrading.

SGI has been in Deep Hole Drilling for 10 year and has the ability to drill deep and straight holes with a good surface finish, which requires perfect skills. We have worked with metal alloy family in castings, forgings, annealed, heat treated, plated, coated, welded, metal clad, powdered metal and more. Our unique pull bore operation pulls the tool through the workpiece to achieve unmatched straightness in our deep hole drilling. Our lazer verification technology ensures our deep hole drilling are true and straight to meet your specified tolerances.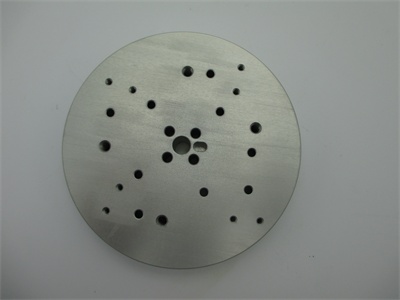 Drilling(Deep Hole)

Deep Hole Drilling,Drilling Spare Parts,Steel Drilling Parts,Drilling Parts Service

SG Industry (China) Co.,Ltd , https://www.sgindustrycn.com