According to the forecast released by PricewaterhouseCoopers, the global auto parts mergers and acquisitions transaction volume hit a record high of USD 48 billion in 2015, which is almost three times more than the same period of last year.

Automotive parts mergers and acquisitions usher in a climax

PricewaterhouseCoopers said that in 2015, global mergers and acquisitions in the auto parts sector have been developing in a large scale. Although the total number of transactions may decrease from 217 in 2014 to 201, large-scale transactions exceeding US$500 million have increased significantly. The total transaction volume may hit a new record of 48 billion U.S. dollars.

In 2014, the total value of global auto parts mergers and acquisitions was US$14 billion, and PwC's forecast for this year will reach about 3.4 times last year. The previous highest value was $35 billion in 2007.

The reason why auto parts and components usher in the mergers and acquisitions climax, largely due to parts manufacturers believe that the demand for scale and technical experience is growing. On the one hand, autopilot driving the development of software, on the one hand, fuel economy pressure on Hardware upgrades bring stimulating results.

In terms of regional markets around the world, pickups and SUVs in the United States led the auto market and promoted the merger of parts suppliers. At the same time, auto manufacturers have expanded production in China and recovered in Europe.

After the parts suppliers themselves passed the Great Depression period, these companies accumulated cash and waited to put them into use. Dietmar Ostermann, a PwC executive, said that the automotive industry has been very profitable over the past five years.

PricewaterhouseCoopers assessed auto parts suppliers as "buyers, sellers, and bad assets" and judged based on company data and executive comments.

ZF and Magna lead

In May 2015, ZF completed the acquisition of Tianhe, with a transaction value of US$12.4 billion. After the merger, ZF will form the second largest auto parts manufacturer in the world. However, the deal was finalized last year, and the completion process cycle is longer.

In July of this year, Magna announced that it had acquired 1.9 billion U.S. dollars to acquire GETRAK, Germany, and controlled the world's largest manufacturer of independent transmission systems.

Dietmar Ostermann pointed out that since 2009, the profit growth rate of 10 of the 12 most-purchased auto parts suppliers has surpassed that of other parts suppliers that have not started acquisitions.

PwC's research also found that private equity firms are increasingly keen to acquire auto parts suppliers. Taking 2014 as an example, they accounted for 27% of all transactions. In the past, the proportion of private equity as a buyer was only 10%.

Ostermann explained that private equity funds believe that the automotive industry has a long-term growth strategy and that technology development plays an important role. This is welcomed by private equity firms.

Sk End Mill Holder,SK SLB Side Lock End Mill Holder, apply to the holder of a DIN1835-B with a solid surface of the cutting tool, high speed and high precision machining .Mechanical spindle and cutting tools and other accessories.High Precision Sk Shank Tool Holder ,balanced G6.3 or G2.5 For choose.We are specializing in the production of SK SLB Side Lock End Mill Holder , we can to figure to sample processing, and perfect after-sales service and technical support. Looking forward to your cooperation!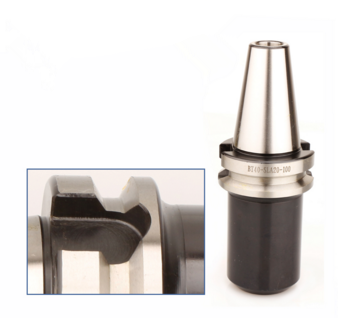 Tool Holder Sleeve,Sk30 End Mill Tool Holder,Cnc Sk End Mill Holder,Sk End Mill Holder

JINING QINFENG MACHINERY HARDWARE CO.,LTD , https://www.qftoolholder.com