On January 30, 2015, ExxonMobil's full range of vehicle lubricants for the upgrade and media exchange was held in Shanghai. By constantly listening to the actual needs of consumers, ExxonMobil has upgraded its full range of lubricants for passenger car and commercial vehicle lubricants. It not only uses a new look and ergonomic design, but also brings consumers more. More user-friendly, easier-to-choose, and more user-friendly experience helps consumers solve the problem of lubricating oils so that their cars can be fully protected.

ExxonMobil's full range of automotive lubricants launched

This time, the upgrade and upgrade products cover a full range of lubricants for passenger vehicles and commercial vehicles , including Mobil 1 and Mobil Speedmaster, Mobil Li Pa, Mobil Black Overlord 1, and Mobil Black Overlord. Through the three major upgrades of bottle appearance, product performance identification, and authentic identification, the newly installed Mobil lubricant series will help Chinese car owners more easily identify Mobil products, select the right lubricant and easily identify genuine products.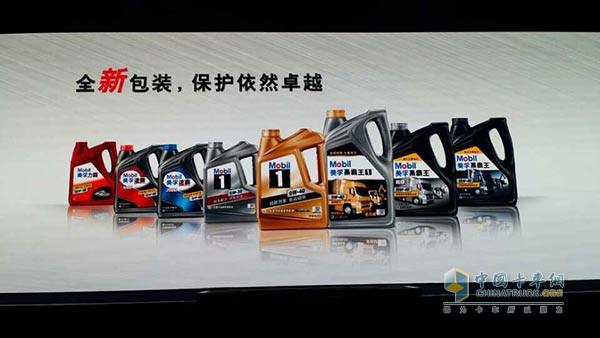 ExxonMobil's full range of automotive lubricants launched

New appearance, easier to identify

The new bottle design is refreshing. The bottle is thinner, taller and wider than the previous model. It can put more products in the limited space on the shelf, and present the different series of products to the consumers. before. In addition, the bottle body also has an innovative ergonomic design, allowing owners to use more handy, easy for owners to hold and raise. In the bottle logo, not only the logo area has increased by 20%, but also a more distinctive bottle body and cap color, plus a more concise product identification, allowing owners to select products, their advantages and viscosity at a glance, easy choice Your own needs products.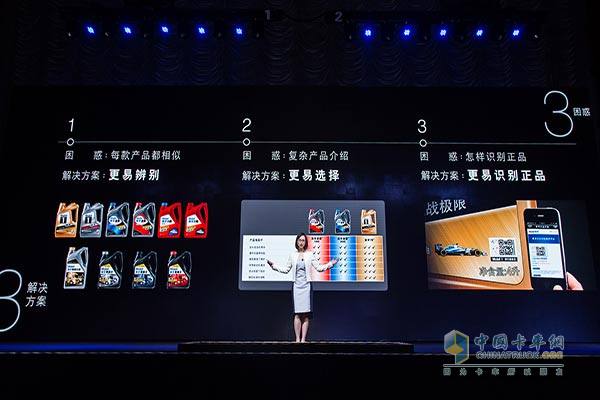 ExxonMobil's full range of automotive lubricants launched

Performance interpretation, easy to choose

Not all vehicle owners are familiar with the parameters and performance of lubricants. In order to better help them select the products that are suitable for them, the brand-new upgrade package has a concise product performance table on the back label, covering low-temperature start-up, high-temperature protection, and reduction. Fuel consumption and other car owners are most concerned about the performance of the comparison, so that owners can read the map selection of products, choose to become more simple.

Multiple protection, protection of genuine

To allow owners to purchase Mobil's genuine lubricants more confidently, this new upgrade package provides multiple authentic identification methods. First of all, the owners can easily find the "Mercury Lubricants Genuine Identification Guide" through the Meifu official website. The authentic identification methods of all series of products are in full control. Second, the owner can also determine whether it is genuine by using a sag cap* and a silver foil seal. In addition, the new packaging also features a unique QR code*, unique color sequin distribution pattern and unique product serial number as its unique identification. The owner can not only scan through the phone, but also through the phone, SMS and the Internet. For authentic identification.

With the continuous growth of car ownership, China has been ranked in the world's largest auto market for many years, and the auto aftermarket is maturing. More and more car owners want to be able to choose their own daily vehicle maintenance products. As the world's leading lubricant brand, Exxon Mobil has always been committed to providing quality products for the majority of owners, but also hopes to take advantage of new packaging upgrades to better meet the needs of owners to buy lubricants.

Round Cotton Pad Making Machine

Round Cotton Pad Making Machine

This machine adopts cutting and oil heating to produce cotton spunlace non woven facial pads automatically. We can do different cotton pad layers and patterns according to customer requirements. The machine can reach the speed of 360-500 pcs/min. We can make the machine according to the customer's detailed requirement. Only need to change the mold of different products size.

Round Cotton Pad Making Machine,Round Cotton Pad Machine,Round Cotton Machine,Disposable Round Cotton Pad Machine

KYD Automatic Mask Machine Factory , https://www.kydultrasonic.com